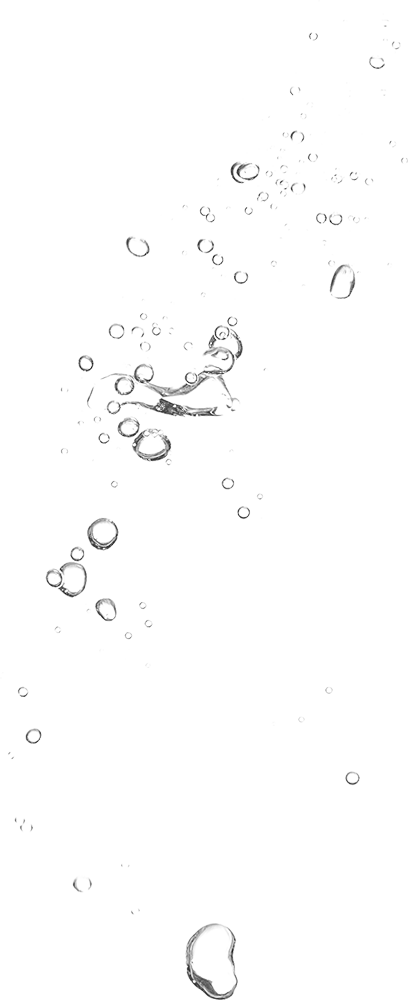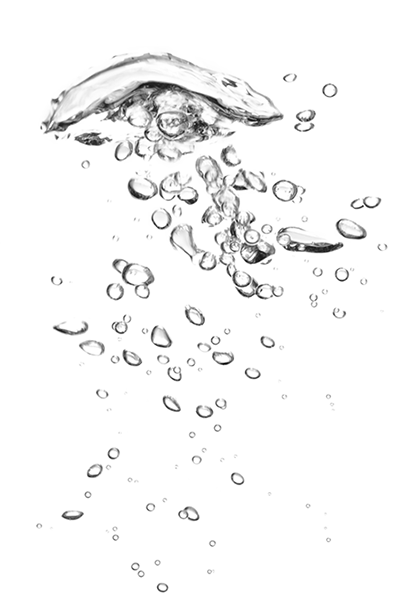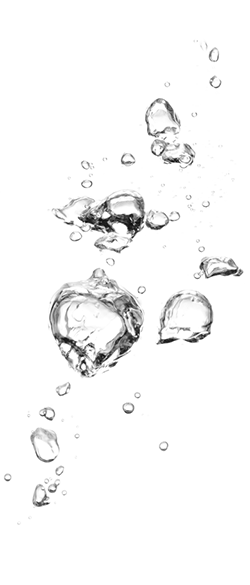 Contracts Manager - Africa
Location:

Surrey, UK

Business / Department:

Engineering

Reporting to:

Regional Director – West Africa

Type:

Permanent
Overview of Biwater:
Biwater International Ltd is a growing, international water treatment business based in Dorking, Surrey. The name Biwater, or two waters, was adopted because of the company's involvement in the provision of clean water and the treatment of wastewater.
During the past five decades Biwater has grown by expanding its own range of skills and expertise, by acquiring established companies within the water industry and by forming joint ventures with organisations that provide complimentary services. In the 1970's Biwater extended its business activities into world markets with successful contracts in Indonesia, Hong Kong, Iraq, Kenya and Malawi. In 1975 the company won the first of its five prestigious Queens Award to Industry for Exports.
Biwater has operated in over 90 countries and today the company is working in 12 countries, each serving clients within their own region, some with dedicated country offices.
Biwater design, build, operate and maintain water companies, water supplies, effluent treatment and desalinisation plants. Biwater particularly specialise in a financed turnkey approach to projects whereby increased income, and savings in non-revenue water (losses) support repayments of loans for new projects. They work closely with the UK government in financing international projects.
Biwater have built, extended and refurbished some of the largest water and sewerage treatment plants in the world: some more than 1,000 MLD., for the capital cities of UK, Malaysia, Panama, Nigeria, Sudan, Abu Dhabi, Iraq, Hong Kong, Ghana, South Africa, Nicaragua and Vietnam in addition to numerous other projects globally.
Overview of role:
Responsible as a member of a team, for the timely completion of allocated international projects within budget (cash flow) and to the satisfaction of the Client and Biwater.
UK based but with the ability to travel internationally and working with overseas colleagues, providing project / engineering expertise and promoting the concept of project controls necessary to ensure the Company's position is adequately protected and accurately presented together with the fulfilment of our contractual responsibilities and the maximising our profitability on traditional international competitively bid / negotiated turnkey projects, concessions or other forms of contract within the water industry.
Qualifications and experience:
Required: Civil or Mechanical Engineering discipline qualification. Preferably 10+ years of experience in similar role in the Water Industry with international contracting experience.
Desirable: Chartered.
Minimum: HND or equivalent.
Experience of delivery of major infrastructure projects, preferably including developing countries.
Duties and responsibilities:
Co-ordinate and control all activities relating to assigned project's, providing comprehensive, accurate and timely project reports to Board of Directors and Management.
Working in collaboration with local construction management to ensure on-site activities are progressed in a timely and cost-effective way in accordance with specifications, and that all health and safety, environmental and quality assurance issues are addressed in compliance with Company policy/country statutes.
Liaise with Country Management (Territory Director / Project Director / Project Manager) where appropriate to ensure that necessary support functions are available as agreed with the Project Construction Management team.
Provide clear and thoughtful leadership to ensure maximum contribution from all project stakeholders working in a collaborative manner.
Ensure compliance with Biwater policies and the laws of the Country of operation with regard to environmental, social health and safety and quality assurance in particular as appropriate.
Ensure the reporting requirements are met as contained within the Environmental, Social and Impact Assessment Construction Management Plans developed under the ESIA. In particular for the Environmental and Social Impact Assessment (ESIA), Environmental and Social Management Plan (ESMP), Construction Environmental and Social Management Plan (CESMP) and Stakeholder Engagement Plan (SEP): -
Project labour/workforce management together with HR Manager;
Ensuring that hazard and risk assessments are completed;
Ensuring that all supply chains including subcontractors are aware of and comply with the applicable policies and CESMP;
Approval of works instructions, methods and procedures;
Sign-off where required of Corrective Actions;
Emergency Preparedness and Response Plan; and
Produce and sign off monthly Project Report including programme, progress, invoice and commercial, H&S, Environmental and Social, key correspondence log and points requiring Client actions for issue to Client, UKEF and Project Lenders and Banks
Oversee design engineering, procurement and shipping etc. to ensure UK activities are progressed in a timely and cost-effective way in accordance with programme and specifications, and that all health and safety, environmental, social and quality assurance issues are addressed in compliance with Company policy/Country statutes and QA system.
Establish clear understanding of the work scope and Client requests and establish sound working relationships with Client's senior personnel / Independent Engineer.
Management of reporting UK staff.
Co-ordinate and control project requirements from all Biwater departments, in particular design, procurement, material movement, accounts and outside consultants.
Issue cost forecasts and control expenditure to maximise project profit and cash flow.
Ensure timely issue of invoices and receipt of all project payments. Ensure production of all necessary documentation to obtain project payments and carry out any negotiations necessary with approving agents.
Establish, review and update Primavera P6 project programme with planner and liaise and link into Causeway Engineering and Accounting system to provide the required Contract monitoring information. Ensure that all UK/overseas activities are carried out in accordance with the programme and that it is adjusted to reflect changes. If programme is controlled in territory, ensure accurate updates are produced on UK activities and fed into project programme in territory.
Identify changes to project scope, raising and agreeing profitable change orders before ensuring satisfactory execution.
Ensure timely issue of management reports on progress, costing and any particular problems.
Review and accept project budget and together with Accounts Department, prepare and issue regular costs into the Biwater Causeway accounting system. Issue cost forecasts and control expenditure to maximise project profit
Manage and carry out all negotiations with Client's inspection agencies to maximise financial returns.
Approve all project cost expenditure and ensure necessary approvals are obtained in accordance with Company/Project procedures.
Resolve all problems on the projects in the most effective way.
Ensure completion of all project requirements including documentation, manuals, O&M support to ensure earliest acceptance by the Client.
After handover, manage the defects liability period ensuring timely issue of the performance certificate and bond release.
Maintain and update project procedures and ensure adequate training of subordinate staff.
Feedback relevant actual information to estimating and proposals for future project development.
Person specification:
1. Knowledge and experience:
Relevant experience within engineering or construction industries working within a water discipline with overseas projects experience.
Experience from working on international large international Water or Wastewater projects.
Commercially aware and proven experience as a Contracts Manager.
An advanced understanding of the challenges and risks associated with an effective project execution with appropriate mitigation strategies in developing countries.
Commercial skills and knowledge of contracting methods, contract administration, contract forms, etc.
Previous experience of FIDIC contract documents.
Experience with Environmental and Social Impact Assessment (ESIA) project control.
Able to determine 'cause and effect' of reasons for delay and determine how this impacts contractor performance with a working knowledge of Primavera.
Communicate clearly with clients and contractors complex technical and commercial issues.
Minimum of 10 years' experience in a similar position.
Proven negotiating skills.
Able to foster and work in a collaborative environment.
2. Skills:
Excellence in leading and motivating others, directing and evaluating subordinates.
A strong team player with a positive, service-oriented attitude.
Tenacious, inquisitive and the ability to challenge.
Enthusiastic self-starter and high achiever with a focus on team success in a collaborative environment, interacting confidently with others.
Attention to detail.
A superior problem solver, possessing the initiative to look into the details and interpret the impact of key business drivers and the ability to make decisions, with others, based on accurate and timely analysis.
Excellent multi-tasker.
Able to communicate effectively at all levels.
Proven relationship building skills.
Good understanding of budgeting and reporting.
Computer literate having MS Office, Primavera and enterprise content management software skills.
3. Internal business processes:
Continuously improve on accuracy of information.
Adhere to company procedures.
Assist in updating company procedures and processes as required.
4. Health safety and environment:
Monitor and enforce the latest health and safety procedures, regulations and legislation.
Ensure project is proactive in all environmental concerns.
Actively reduce waste to a minimum from all department activities and ensure a safe working environment for all staff.
5. Working condition:
Based in Biwater's Headquarters in Dorking, Surrey, but with travel as necessary in the UK and overseas to fulfil the above work scope.
Visits overseas to achieve appointed tasks in connection with either the execution of projects or the winning of new business.
A competitive salary plus benefits will be offered.
Biwater is proud to be an equal opportunity employer.
To apply for this position, submit your resume and a cover letter to: [email protected]. In the subject heading of the email, please include: 'Contracts Manager - Africa'.
---
Back to all jobs
Sign-up to receive Biwater updates and insights via email: