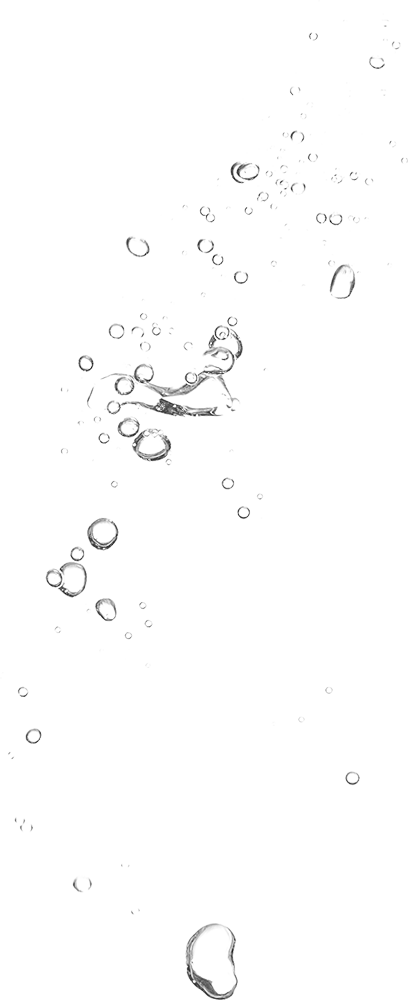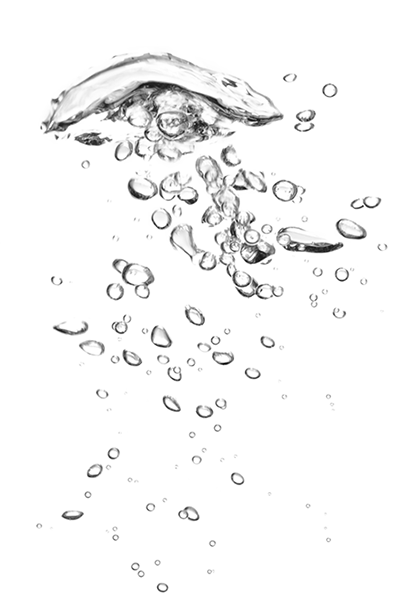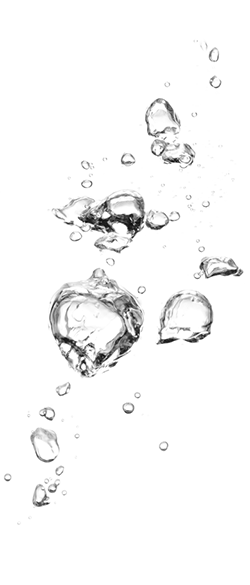 Senior Project Manager - Tamale
Location:

Ghana, West Africa

Business / Department:

Management

Reporting to:

Managing Director – West Africa

Type:

Permanent
Overview of Biwater:
Biwater International Ltd is a growing, international water treatment business based in Dorking, Surrey. The name Biwater, or two waters, was adopted because of the company's involvement in the provision of clean water and the treatment of wastewater.
During the past five decades Biwater has grown by expanding its own range of skills and expertise, by acquiring established companies within the water industry and by forming joint ventures with organisations that provide complimentary services. In the 1970's Biwater extended its business activities into world markets with successful contracts in Indonesia, Hong Kong, Iraq, Kenya and Malawi. In 1975 the company won the first of its five prestigious Queens Award to Industry for Exports.
Biwater has operated in over 90 countries and today the company is working in 12 countries, each serving clients within their own region, some with dedicated country offices.
Biwater design, build, operate and maintain water companies, water supplies, effluent treatment and desalinisation plants. Biwater particularly specialise in a financed turnkey approach to projects whereby increased income, and savings in non-revenue water (losses) support repayments of loans for new projects. They work closely with the UK government in financing international projects.
Biwater have built, extended and refurbished some of the largest water and sewerage treatment plants in the world: some more than 1,000 MLD., for the capital cities of UK, Malaysia, Panama, Nigeria, Sudan, Abu Dhabi, Iraq, Hong Kong, Ghana, South Africa, Nicaragua and Vietnam in addition to numerous other projects globally. 
Tamale Project Overview: 
The Project comprises the design and construction of an intake on the White Volta River with an approximately 2 km raw water main to a new 135 MLD water treatment plant (WTP) at Yapei, some 46 km west of Tamale.  From the WTP, a treated water transmission main of approximately 46.8 km will be constructed to Tamale, with new storage reservoirs at the existing reservoir sites at Bagabaga and Kaladan to supply potable water to Tamale and its environs.  Medium voltage (MV) overhead power lines will be provided as part of the Project to provide power supply to the WTP, Bagabaga, Kaladan and the existing WTP at Dalun.
In addition to the main WTP and transmission to Tamale, this Project will also include a new water transmission main of approximately 78 km to Damongo, via Busunu, and associated infrastructure.  This pipeline will also serve 24 villages/towns with treated water along the route of the Damongo pipeline and beyond Damongo.
Early Damongo emergency works will also potentially include new treated water pumps at the existing Ntereso WTP and provision of a T-connection into the new treated water pipeline to Busunu and Damongo detailed above. 
The Project also includes the implementation of Water Asset Management (WAM) techniques, together with the construction of primary and secondary distribution network expansion. The WAM requirements, however, will not be determined in detail until the Construction Phase of the Project commences. 
Project Proponents and Responsibilities:
The Project owner is the Government of Ghana, acting through the Ministry of Sanitation and Water Resources (MoSWR) and their sector utility Ghana Water Company limited (GWCL). The Project Borrower is the Ministry of Finance.
Biwater has entered into a contract with GWCL to design and construct the Project and to provide a one-year defects liability period.  The contract covers the construction of the Yapei WTP and associated infrastructure as detailed above in Tamale Project Overview.
The current status under the signed contract is that the Development Phase has been completed and paid for under the commercial loan facility and the lenders are now closing out the Construction Phase loan facility between the facility agent (Deutsche Bank) and the UKEF department of the British Government and the Government of Ghana. Financial closure is programmed for the end of July after which the construction phase will commence with a three year construction period. . 
The Project assets are and will remain under the direct ownership of the GWCL in perpetuity. The operation and maintenance (O&M) will be the ultimate responsibility of the GWCL.  GWCL are responsible for the provision of any land including any temporary or permanent way leaves, temporary access and storage land for the construction of the intake, reservoirs, storage tanks and pipelines. 
Overview of role:
Responsible for delivering the Tamale Water Supply Scheme in accordance with the Client's requirements and within budget (cost forecast) - based in Tamale – Northern Region with frequent in territory travel.
Qualifications and experience:
Preferably 20+ years of experience in the Water Industry with international contracting experience
Qualified Civil Engineer (essential)
Large-scale Civil Engineering projects including water retaining structures & pipelines together with multi-site turnkey construction
Overseas experience of delivery of major infrastructure projects, preferably including developing countries
Duties and responsibilities:
Co-ordinate and control all activities relating to assigned project, providing comprehensive, accurate and timely project reports to Directors and management
Complete project within agreed programme, ensuring effective change control procedures
Liaise with country management team to ensure they provide necessary support functions for the construction team
Provide clear and thoughtful leadership to ensure maximum contribution from all project stakeholders
Work in conjunction and in accordance with the environmental social and construction management plans and compiling the project monthly report which once approved will be circulated to Client and Lenders to the Project
Establish clear understanding of the work scope and Client requests and establish sound working relationships with Client's senior personnel / Independent Engineer
Management of reporting staff
Co-ordinate and control project requirements from all Biwater departments, in particular design, procurement, material movement, accounts and the Independent Engineer
Establish and maintain the overall project control programme ensuring all parties meet programme objectives
Review and accept project budget and together with Accounts Department, prepare and issue regular costs into the Biwater Causeway accounting system. Issue cost forecasts and control expenditure to maximise project profit
Approve all project cost expenditure and ensure necessary approvals are obtained in accordance with company/project procedures
Review and update Primavera project programme with in-country planner and liaise and link into UK Causeway Engineering and Accounting system to provide the required Contract monitoring information
Resolve all problems on the project in the most effective way
Ensure completion of all project requirements to ensure earliest acceptance by the Client / Independent Engineer
Advise all changes to project requirements during project period and manage any subsequent maintenance period
Ensure production of all necessary documentation to obtain local and offshore project payments
Identify changes to project scope, raising and agreeing profitable scope change orders before ensuring satisfactory execution
Maintain and update project procedures, including ESIA procedures, and ensure adequate training of subordinate staff
Feedback relevant actual information to estimating and proposals for future project development
Ensure compliance with Biwater policies and the laws of the country of operation with regard to environmental, health and safety and quality assurance in particular, oversee construction management to ensure on-site activities are progressed in a timely and cost-effective way in accordance with specifications, and that all health and safety, environmental, social and quality assurance issues are addressed in compliance with Company policy/country statutes and manage the reporting requirements as contained within the Environmental, Social and Impact Assessment construction management plans developed under the ESIA. In particular for the Environmental and Social Impact Assessment (ESIA), Environmental and Social Management Plan (ESMP), Construction Environmental and Social Management Plan (CESMP) and Stakeholder Engagement Plan (SEP): -

Project labour/workforce management together with HR Manager
Ensuring that hazard and risk assessments are completed
Ensuring that all supply chains including subcontractors are aware of and comply with the applicable policies and CESMP
Approval of works instructions, methods and procedures
Sign-off where required of Corrective Actions
Emergency Preparedness and Response Plan
Review and sign off ESIA reports for issue to Client, UKEF and Project Lenders.
Person specification:
1. Knowledge and experience:
Extensive overseas Project Management experience preferably including Africa with large-scale Civil Engineering projects including water retaining structures & pipelines together with multi- site turnkey construction
Experience with Environmental and Social Impact Assessment (ESIA) project control
Commercially aware and proven experience as a Project Manager
Previous experience of FIDIC contract documents, in particular Yellow book
Excellent knowledge of project management procedures
2. Skills:
Excellence in leading and motivating others, directing and evaluating subordinates
A strong team player with a positive, service-oriented attitude
Tenacious, inquisitive and the ability to challenge
A self-starter and high achiever with a focus on team success in a collaborative environment
Attention to detail
A superior problem solver, possessing the initiative to look into the details and interpret the impact of key business drivers and the ability to make decisions based on accurate and timely analysis
Excellent multi-tasker
Able to communicate effectively at all levels
Proven relationship building skills
Good understanding of budgeting and reporting
Computer savvy with excellent knowledge of MS Office
3. Internal business processes:
Continuously improve on accuracy of information
Adhere to company procedures
Assist in updating company procedures and processes as required
4. Health safety and environment:
Safety Leader. Monitor, mentor and enforce the latest health and safety procedures, regulations and legislation
Ensure project is proactive in all environmental concerns on site, installation and transport
Actively reduce waste to a minimum from all project activities and ensure a safe working environment for all workforce and visitors
5. Working condition:
Based on project site at Yapei and Tamale - Ghana, but with travel as necessary to the various project sites
To apply for this role, please upload your CV using the form below and quote 'Senior Project Manager - Tamale' in the cover note section.
---
Back to all jobs
Sign-up to receive Biwater updates and insights via email: