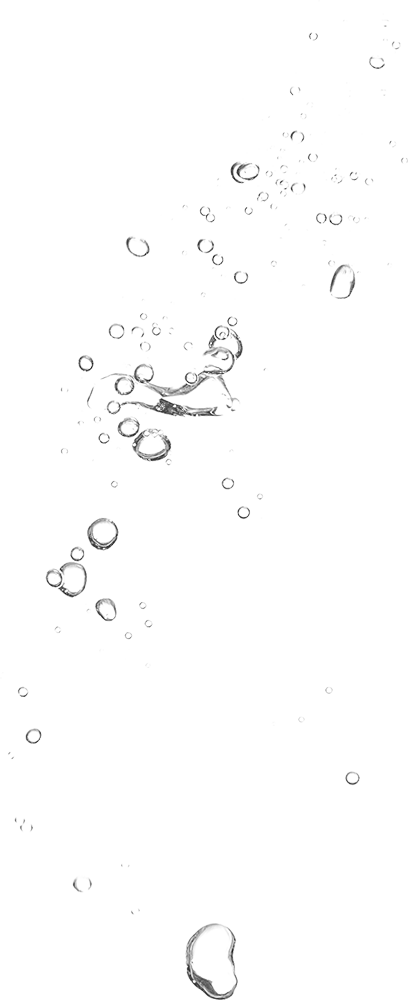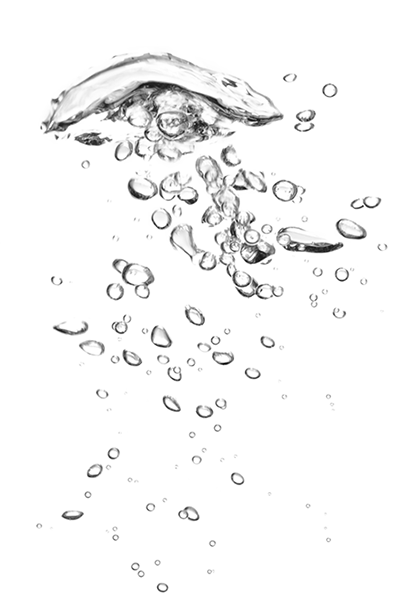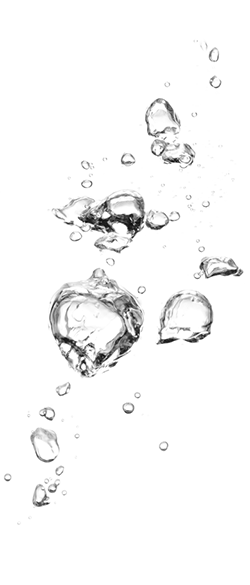 Peter Earl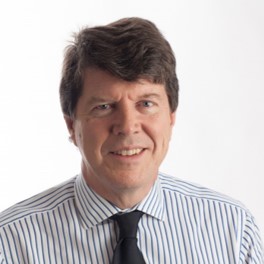 Peter Earl
GSAS, MA
Chairman
Peter Earl is the Chairman of the Biwater Group. 
With extensive experience in financing large infrastructure projects in the energy field, Peter is the founder and Chief Executive Officer of Independent Power Corporation PLC, Britain's leading developer and operator of power plants which, since 1995, has developed, owned or operated over 10,000 MW of conventional and renewable power capacity on five continents. Previously he led a corporate finance team specialising in utilities and infrastructure as well as cross-border mergers and acquisitions. 
He began his career at Boston Consulting Group before switching to investment banking at Orion Bank and later Arab Banking Corporation.  He went on to work on utility privatisations in Latin America on secondment with the World Bank and UNDP before initiating the takeovers of Midlands Electricity and Yorkshire Electricity on behalf of a number of US electric utilities which entered the United Kingdom market in the 1990s.
Peter read Classics at Worcester College, Oxford, before switching to Development Economics as a postgraduate at Harvard University, where he was a Kennedy Scholar.  He rowed for both universities.  He serves as a trustee of a number of educational charities and recently stepped down from the Oxford Philharmonic Trust, which he chaired for ten years.  He remains a Trustee of the Everest Memorial Trust having led the 1993 Everest Expedition on which Rebecca Stephens became the first British woman to climb that mountain.
Sir Adrian White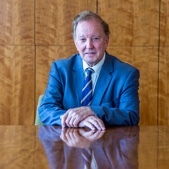 Sir Adrian White
CBE DL. C.Sci D.Univ
President
As the Founder and President of Biwater, Sir Adrian White, CBE, is regarded as one of the most well established and credentialed leaders in the water industry.
In mid-2017, the leading water industry publication, Global Water Intelligence, listed Sir Adrian as one of water's longest-serving Chief Executives. In addition to his steadfast commitment to the Biwater brand, Sir Adrian is the Founder of British Water, the UK's water industry trade association.
Throughout his career, his experience as a Chartered Engineer and Scientist has fuelled his interest and continued leadership in the water industry.
Other UK leadership and governance roles:
- He was the High Sheriff of Surrey for 2006/2007 and is an honorary Fellow of Regents Park College, Oxford
- Sir Adrian received an Honorary Doctorate from the University of Surrey
- In 1995, Sir Adrian was appointed to the BBC Board of Governors
- In 1993, Sir Adrian was awarded Commander of the Most Excellent Order of the British Empire (CBE) for services to exporting and the water industry
- He is a former Chairman of the Epsom Healthcare NHS Trust and Millfield School
 
Favourite Biwater memory:
"We saw faces of disbelief as a letter of credit from the Bank of the North in Nigeria was approved in the 1970s for a multi-site water project. It marked a first for Nigeria, as they had never opened up such a significant line of credit at the time. It marked a first for the Biwater Group, as it was our first large multi-site contract award. Nobody believed it would ever come through, and it did."
Outlook for the future:
"There is never a dull moment for us, and we aim to keep it that way. We will continue to change with the times and innovate to ensure that we deliver results and grow the company sustainably."
Paul Stevens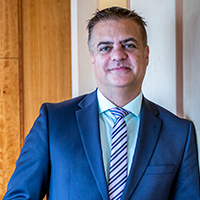 Paul Stevens
FCCA
Chief Executive Officer
Paul Stevens was appointed by the Board of Directors to the position of Chief Executive Officer of the Biwater Group in February 2020.
He has held the position of Chief Financial Officer with the Biwater Group since 2014 and over this time has seen the Group continue to be successful in winning new contracts across three continents, with continued growth achieved in North America, Africa and the Middle East.
He has overseen a number of key strategic initiatives aimed at shaping the future direction of the Group, including new project finance deals, senior executive appointments, divestments, and the implementation of a new enterprise resource planning IT environment.
At Biwater, Paul has led stakeholder engagement activities with pension trustees, corporate and finance banking partners, external auditors and international tax advisers.
As a finance professional, Paul has vast experience working with multinationals in the construction, energy and utilities industries. He has accumulated over 25 years of financial leadership and operating experience.
Paul is a Chartered Certified Accountant (FCCA) and has gained qualifications from the Pensions Management Institute (PMI). He has a National Diploma in Business and Finance from Thames Valley University.
Favourite Biwater memory:
"After we had delivered on a number of growth targets, Accountancy and Advisory firm, BDO, presented us with an award for international sales growth in early 2016. So early in my tenure at Biwater, it was great to see us exceeding our financial targets and increasing our foothold in key markets. The event atmosphere and team camaraderie was second to none."
Outlook for the future:
"We have a clear strategy and outlook for the future, which aligns with the UK Government's efforts to drive exports. We aim to increase our international market share, and harness the power of new advanced water treatment solutions to maintain our position as a world leader in treated water."
Alastair White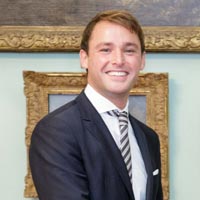 Alastair White
BA (Hons), MSc
Deputy Chairman
Alastair White oversees international business development activities and has successfully secured major projects for the Group in new and existing markets. As Deputy Chairman, he is involved in shaping the future direction of the company, and the development of Biwater's global operations.
In his early years with the company, Alastair worked closely with Sir Adrian White in the role of Special Projects Assistant to the Chief Executive and Chairman, embarking on numerous international trade missions. He went on to become Director of Business Development before taking on the role of Deputy Chairman.
In 2017, Alastair was presented with the GTR-BExA Young Exporter of the Year Award, recognising his key role in winning significant new business for Biwater and increasing UK export competitiveness.

Alastair was Chairman of St. Kilda Trust and Chairman of Denbies Trust. He received a Masters Degree in Management (Merit) and BA in Economics for Business (Honours) from Leeds Metropolitan University.
Favourite Biwater memory:
"Travelling alongside the Head of the Business Group at UK Export Finance, with Biwater and UKEF delivering a joint-presentation to Sinosure and Chinese Ex-Im Bank, on the back of President Xi Jinping's State Visit to UK. The trip resulted in the establishment of a new trade agreement between the UK and Chinese Governments."
Outlook for the future:
"We offer clients a unique opportunity to leverage the right combination of technology and finance to complete long-term water infrastructure projects, often on a fast-track basis – our offering of holistic treated water solutions set us apart, and will continue to deliver results leading to further export success stories in the future."
Justin Jones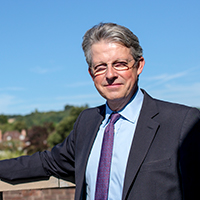 Justin Jones
BSc (Hons), MBA
Director
With experience bringing deals to fruition across Africa, Justin has worked in a number of Biwater's key markets throughout the region.
Justin embarked on his career at Biwater in a Group-wide financial modelling and analysis role. A secondment to South Africa in the late 1990s sparked an interest in local business activities, and Justin has since been focused on ensuring both the development and successful delivery of Biwater projects across Africa.

Justin completed his MBA degree at the University of Cape Town, and for a period of time following graduation, worked as a speech writer and adviser to the Minister of Finance at the Western Cape Provincial Administration. He has also worked for regional investment and consultancy firms, supporting SMEs in their quest to meet growth targets and raise capital.
Favourite Biwater memory:
"We were surveying seven towns in Guinea in two days, travelling by light aircraft. As a standalone activity it was an adventure in its own right, but when we landed back at Conakry we were met by a local TV crew requesting an on-the-spot interview. As the only French speaker in the group, I took the role of spokesperson, and quickly ran through talking points with colleagues before taking the spotlight – it taught me to always have a speech ready in my back pocket, as you never know when you will be called upon!"
Outlook for the future:
"With a focus on Africa, the future is bright. We will see a continued emergence of the middle class, which will bring with it heightened expectations for water and sanitation infrastructure delivery – Biwater's experience and reputation in the region are unparalleled, and we remain committed to supporting nations across Africa to develop and prosper."
Jonathan Lamb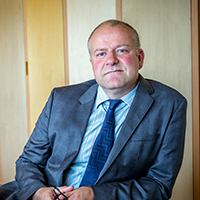 Jonathan Lamb
LLB
General Counsel and Company Secretary
Jonathan Lamb has served as the Group's General Counsel and Company Secretary since 2011. In this role, he is responsible for the Group's corporate governance, business policy, and handling of any legal issues arising.
Previously, Jonathan held the same role for Cascal N.V., Biwater's water utility company, which was listed on the New York Stock Exchange.

Early in his career, Jonathan was a partner at Gosschalks, a British solicitors firm specialising in corporate and business law. Thereafter he went on to work in legal and general counsel roles at Shire Pharmaceuticals Group plc, Amarin Corporation plc and Antilles UK. These roles spanned the pharmaceutical, biotechnology and asset management industries.

Jonathan is a qualified solicitor and a member of the England & Wales Law Society.
Favourite Biwater memory:
"Having twice been involved at the sharp end of financing our British Virgin Islands project during its construction phase, it was rewarding to be part of the transaction team that went on to sell the asset in June 2015."
Outlook for the future:
"Biwater has a clear strategy for securing financing for its projects and has the embedded know how and deal experience to leverage its export excellence to close future transactions"
Sign-up to receive Biwater updates and insights via email: