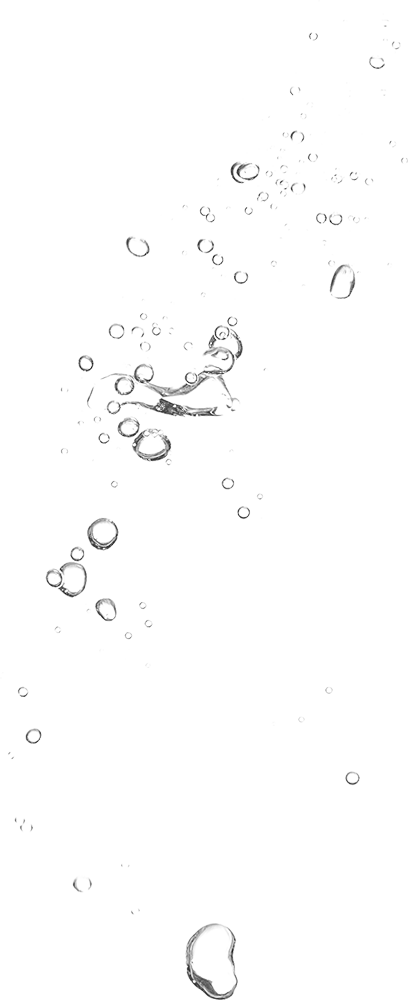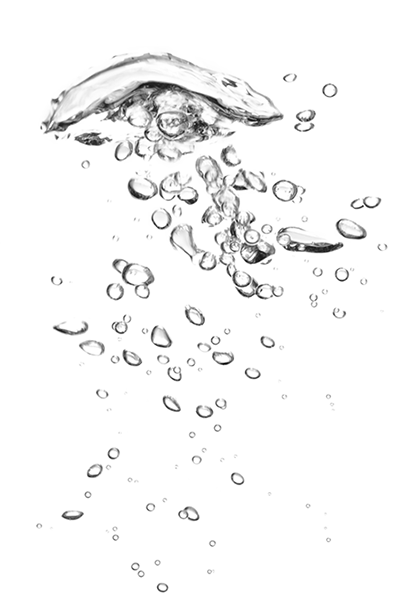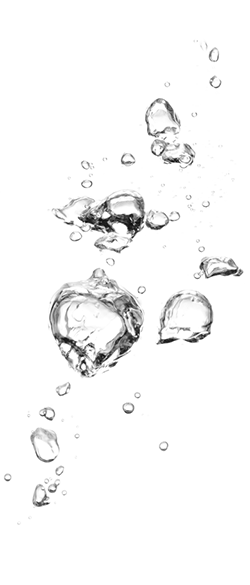 Health and safety
Biwater recognises the importance of health, safety and welfare in all aspects of its work.
As such, the Group ensures that works carried out during the execution of all its projects are in accordance with the relevant statutory provisions and that all reasonably practicable measures are taken to avoid risk to employees and others who may be affected.
Management and supervisory staff are responsible for implementing the Group's Health and Safety Policy, to ensure that safe working practices are developed and maintained, and that health and safety considerations are always given equal priority in planning and day-to-day supervision of projects.
To manage safety risks, all those involved in a project are reminded that:
All Biwater employees are to make health and safety their number one priority
Safety is an important consideration, not only for Biwater employees but for any sub-contractors involved in a project and the wider local community
Biwater applies a structured approach to the prevention and minimisation of occupational health and safety risk, and also seeks to mitigate unsafe acts and conditions, to eliminate harmful physical and chemical working environment conditions, and to improve occupational health and safety awareness.
What our employees have to say about health and safety:
In response to the question, 'What does health and safety mean to you?'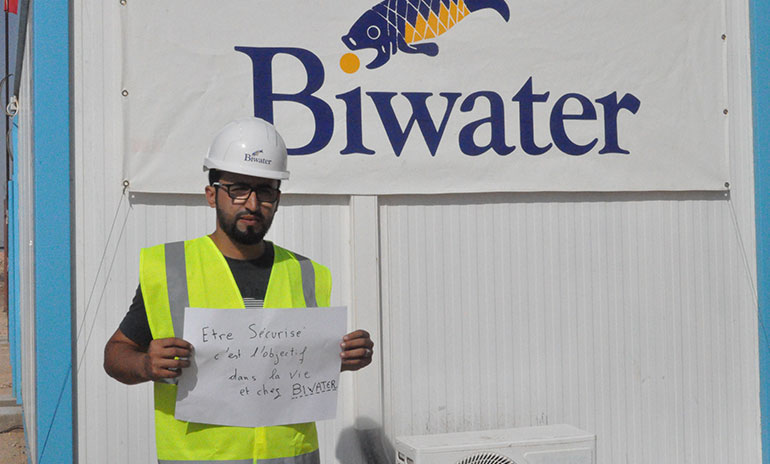 Rashid Bensaid, Site Engineer, Morocco: Survival is my goal in life and at Biwater (translation from French)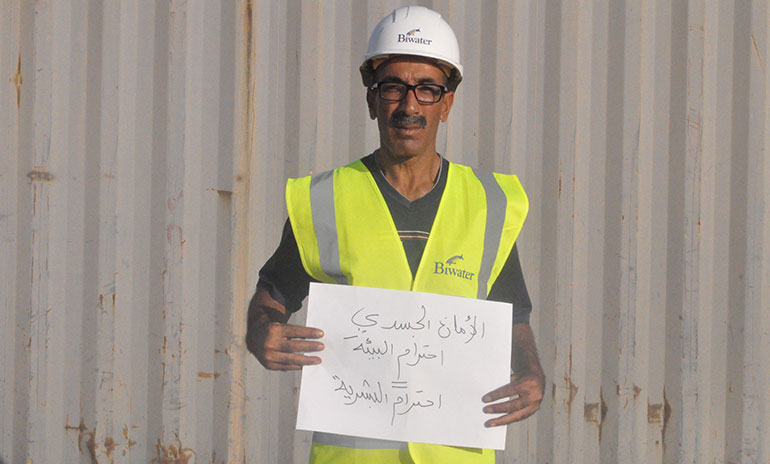 Mohamed Boukili, Site Survey Technician, Morocco: Respect my body, respect the environment, respect others (translation from Arabic)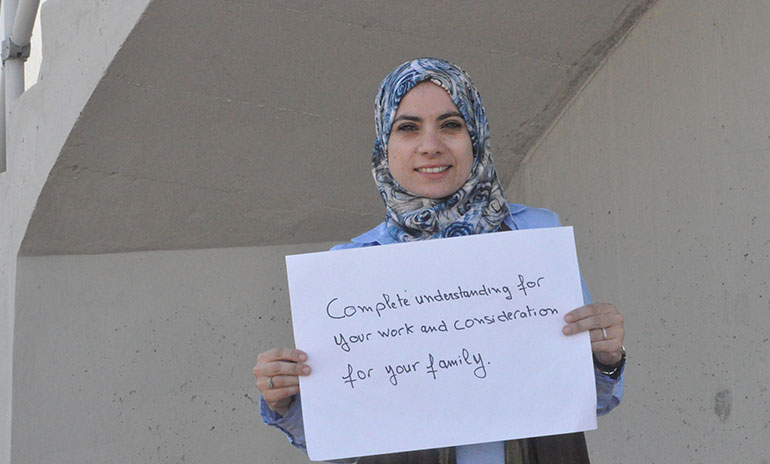 Bouchra Benktib, Project Engineer, Morocco: Complete understanding for your work and consideration for your family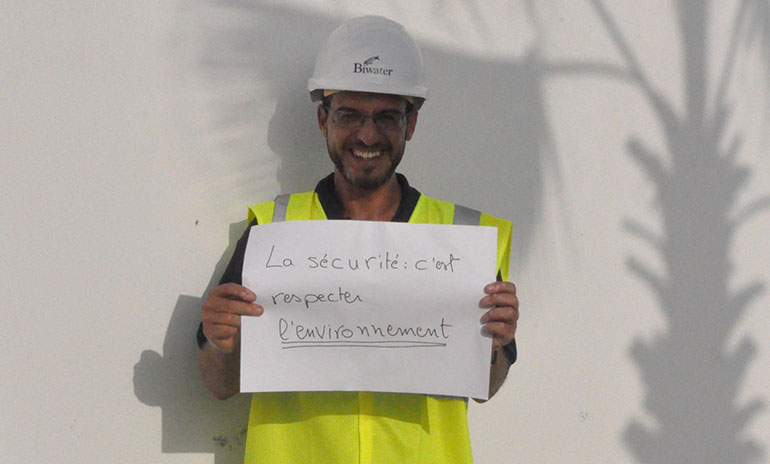 Sofiane Abba, Site Technician, Morocco: Safety involves respecting the environment (translation from French)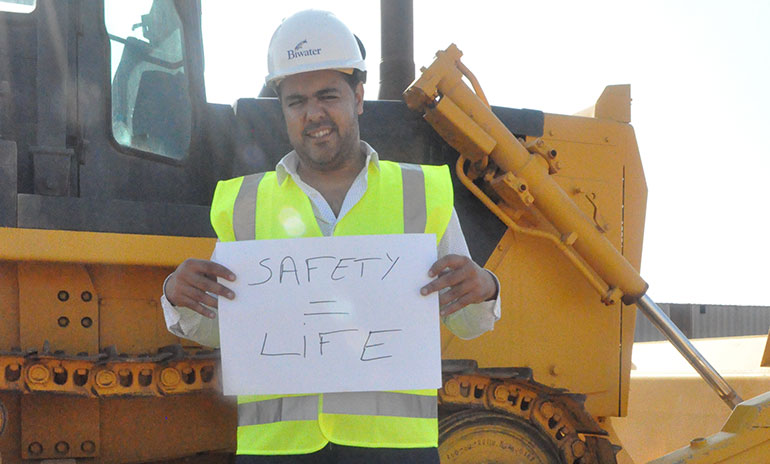 Yassine Laib, Country Manager, Morocco: Safety = Life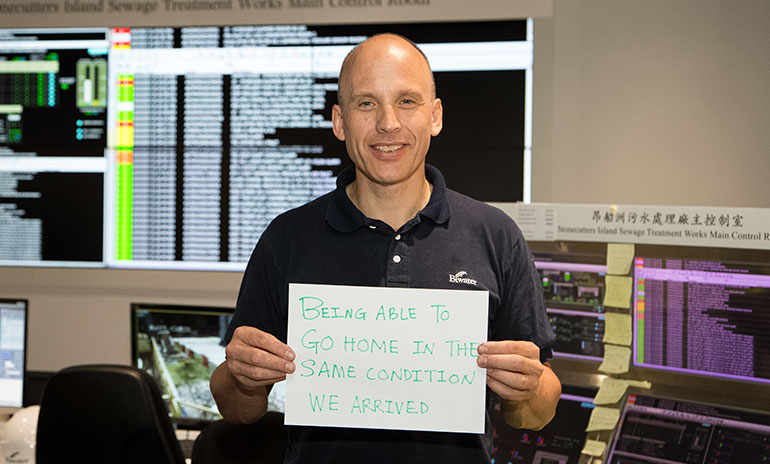 Dr. Paul Zuber, Technical Director, Asia Pacific: Being able to go home in the same condition we arrived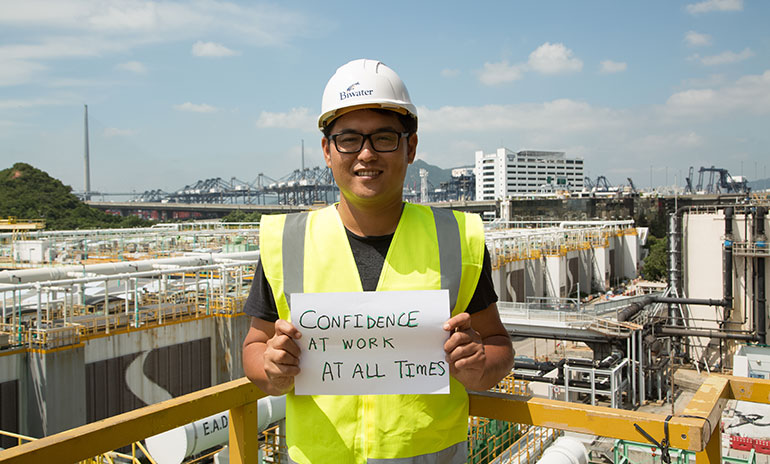 Shawn Yap, Technical Assistant, Mechanical, Malaysia: Confidence at work at all times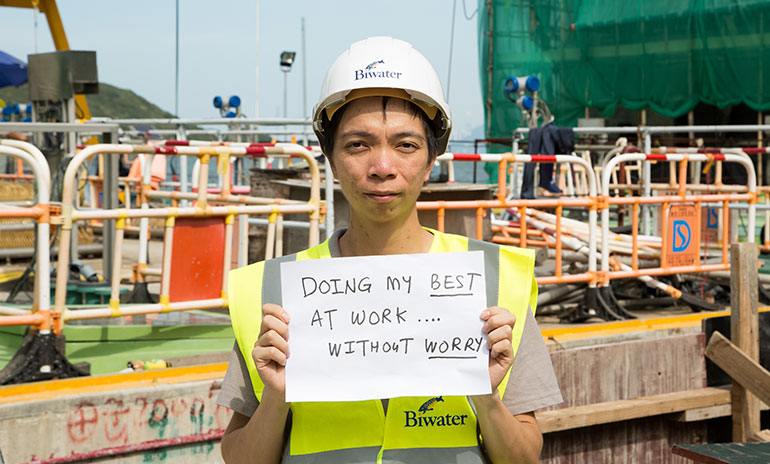 Roy Leung, Engineer, Hong Kong: Doing my best at work without worry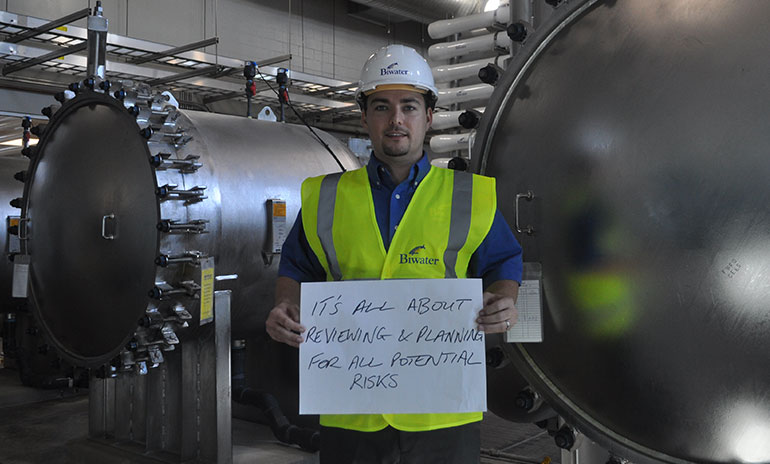 Richard White, Senior Vice President, Operations, Biwater Inc., United States: It's all about reviewing and planning for all potential risks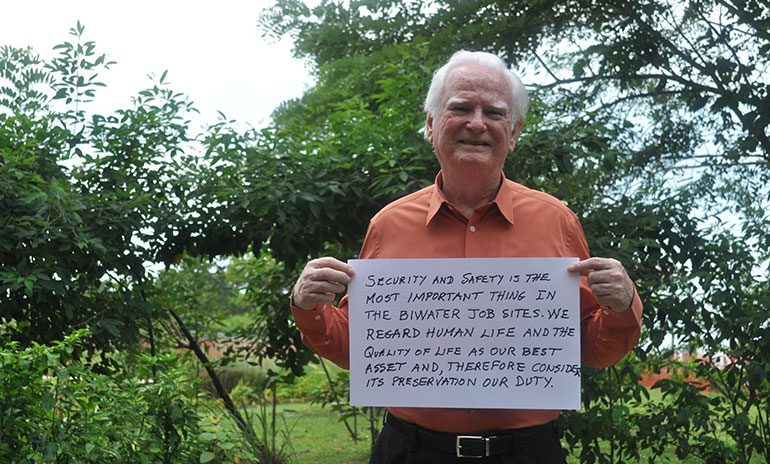 Juan Severino, Senior Design Manager, Panama: Security and safety is the most important thing in the Biwater job sites. We regard human life and the quality of life as our best asset and, therefore consider its preservation our duty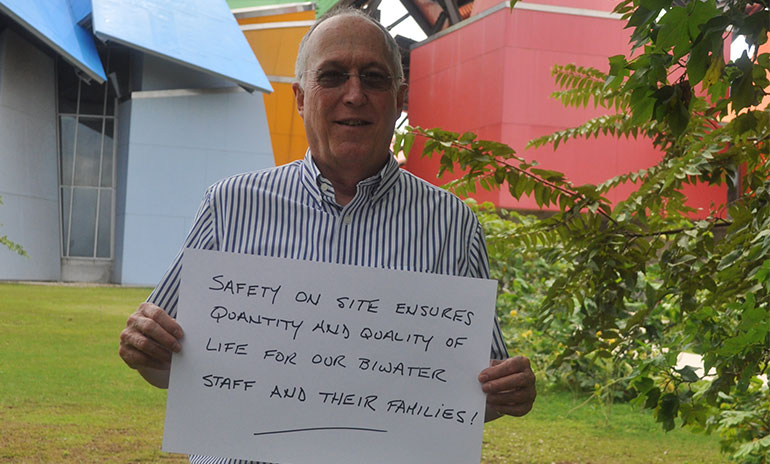 Dan Boersner, Regional Director of the Americas: Safety on site ensures quantity and quality of life for our biwater staff and their families!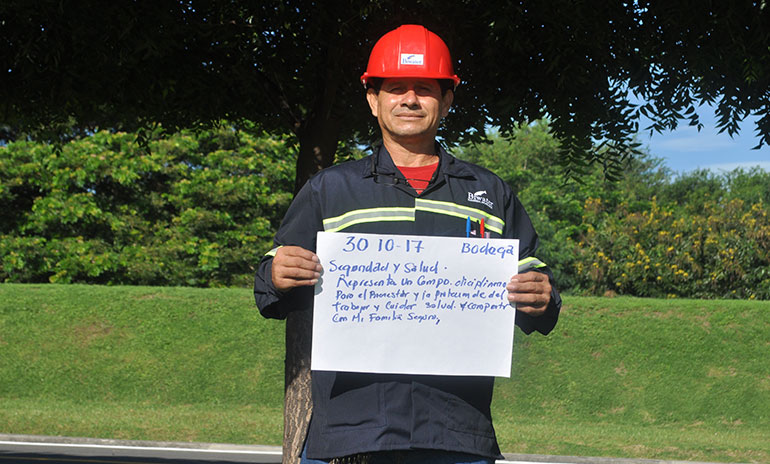 Marvin Balladares, Warehouse Manager, Nicaragua: it represents a disciplinary field of wellness and protection in a working environment, as well as taking care of health with your family (translation from Spanish)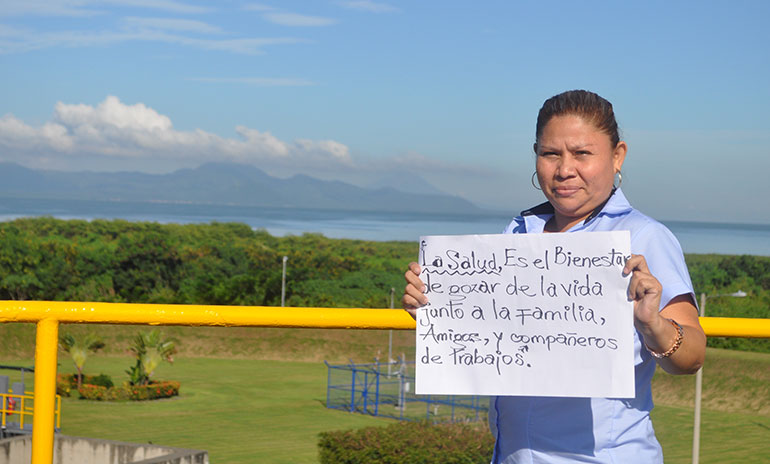 Liliana Ruiz, Accountant, Nicaragua: Health is the well being you experience when enjoying life together with friends and colleagues (translation from Spanish)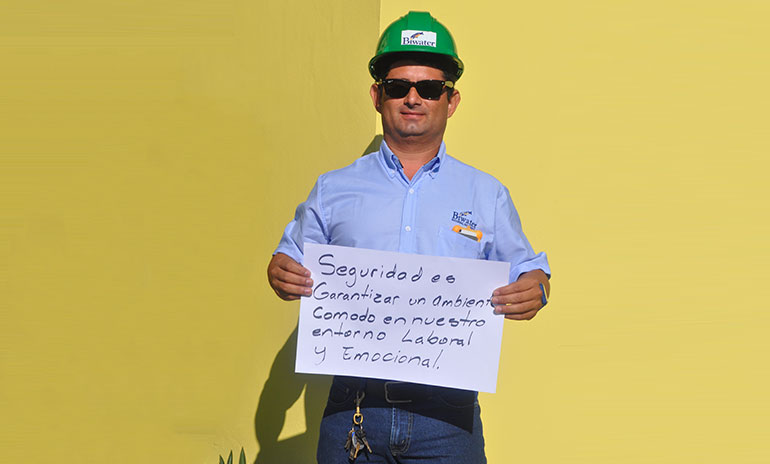 Mario Zeledón, Equipment and Machine Operator, Nicaragua: Safety is to guarantee comfortable conditions at work and in our emotional environment (translation from Spanish)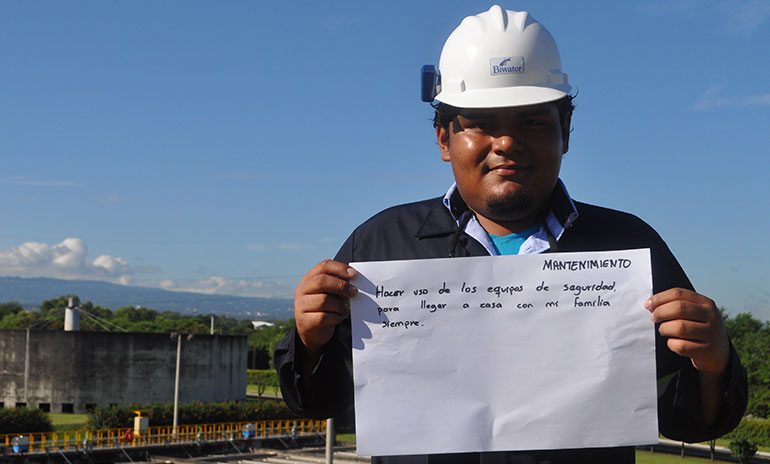 Freddy Jirón, Supervisory control and data acquisition (SCADA) Supervisor, Nicaragua: Using equipment safely so I can always return home to my family (translation from Spanish)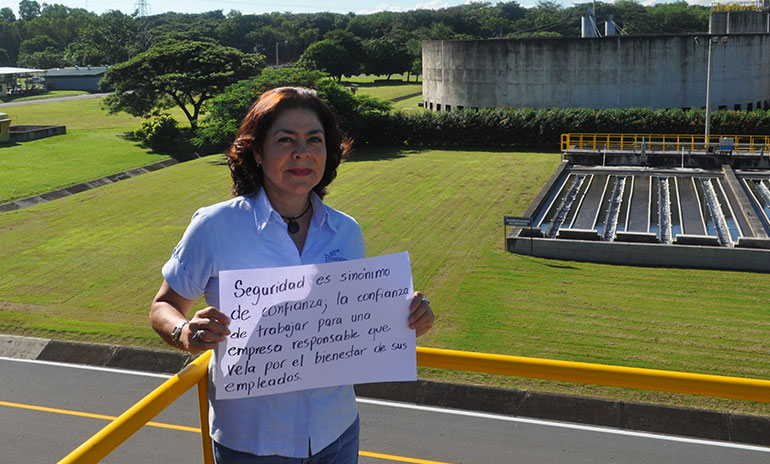 Mayela Pichardo, Personal Assistant, Nicaragua: Safety is synonym of confidence, confidence of working for a company that ensures the wellness of its employees (translation from Spanish)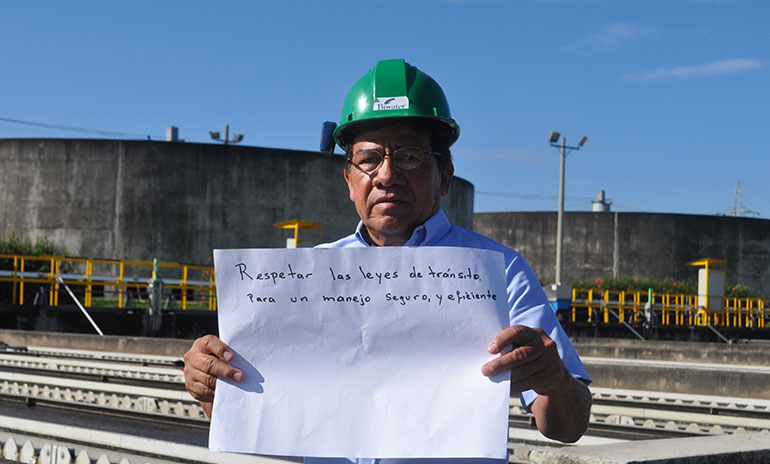 Félix Sirias, Driver, Nicaragua: Respecting the transit laws to ensure efficient and safe driving (translation from Spanish)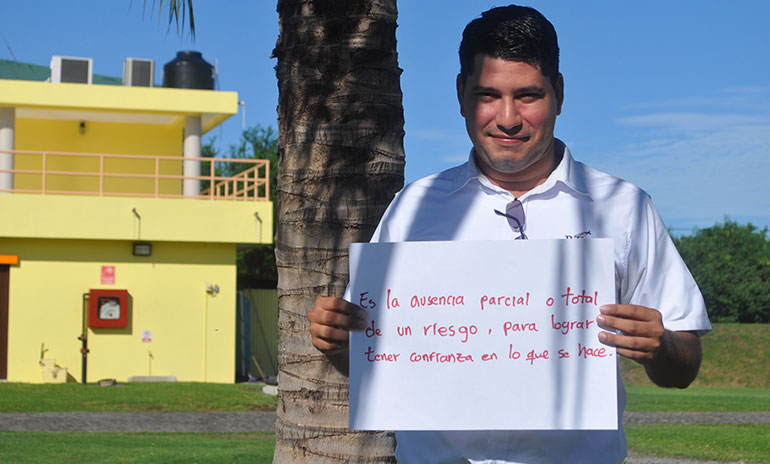 Henry El Azar, Processes Supervisor, Nicaragua: It is the partial or total absence of risk, to have confidence in what we do (translation from Spanish)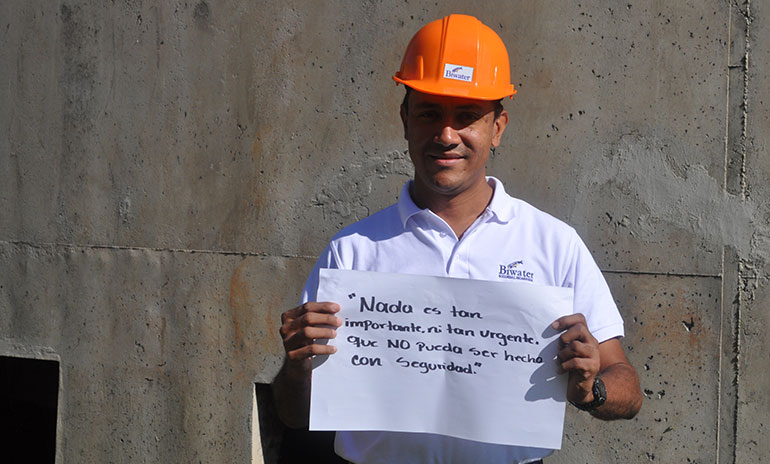 Wendell Selaxa, Laboratory Technician, Nicaragua: Nothing is more important, even urgent, that cannot be done with safety (translation from Spanish)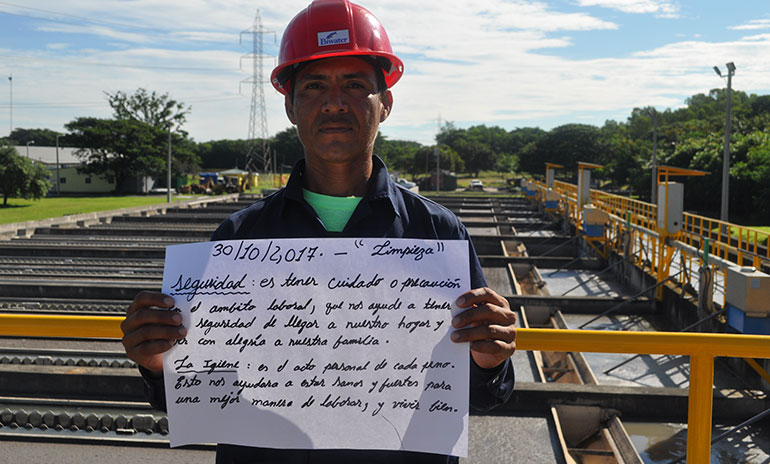 José Alegría, Secondary Clarifiers Operator and Cleaner, Nicaragua: It is taking care and the necessary precaution in your work environment that allows you to safely return home to enjoy time with your family. It is the personal responsibility of everyone. It will help us to remain safe and strong, providing a better way to work and live well (translation from Spanish)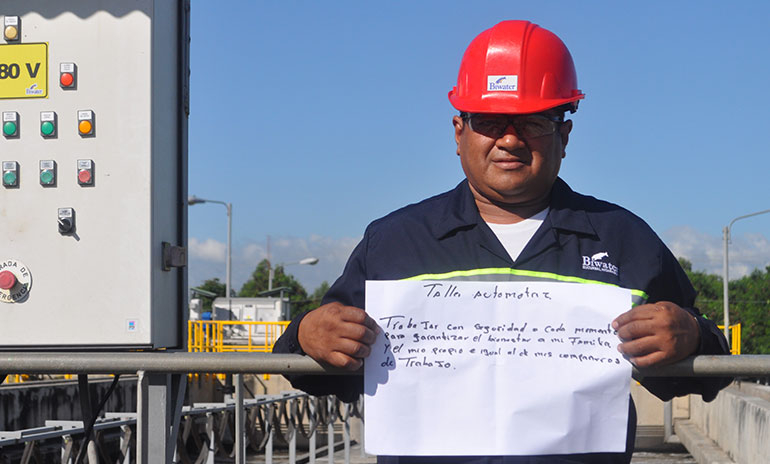 Cesar Herrera, Mechanics Workshop Manager, Nicaragua: Work with safety in every moment to guarantee the wellness of me, my family and my workmates (translation from Spanish)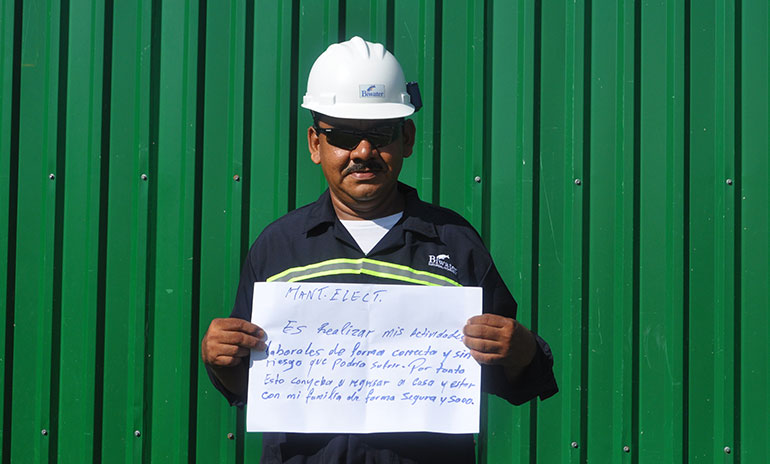 David Rodriguez, Electrical Maintenance Manager, Nicaragua: To carry out my work activities correctly, without risk, so that I do not suffer. This allows me to return home to my family safe and healthy (translation from Spanish)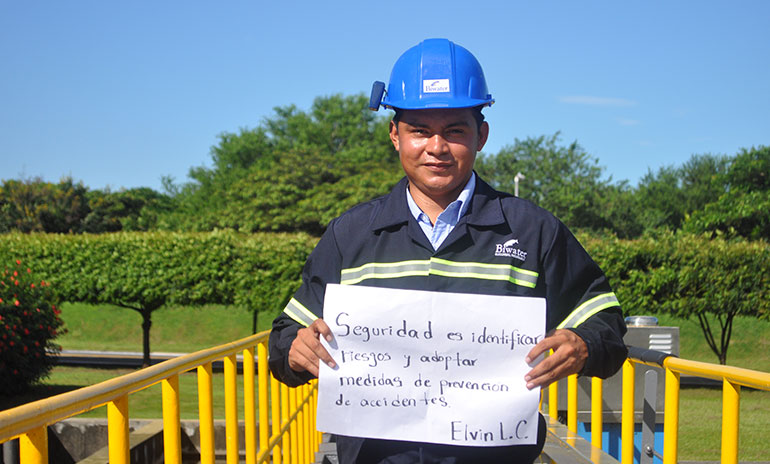 Elvin Lopez, Operations Chief, Nicaragua: Safety is to identify risks and adopt accident prevention measures (translation from Spanish)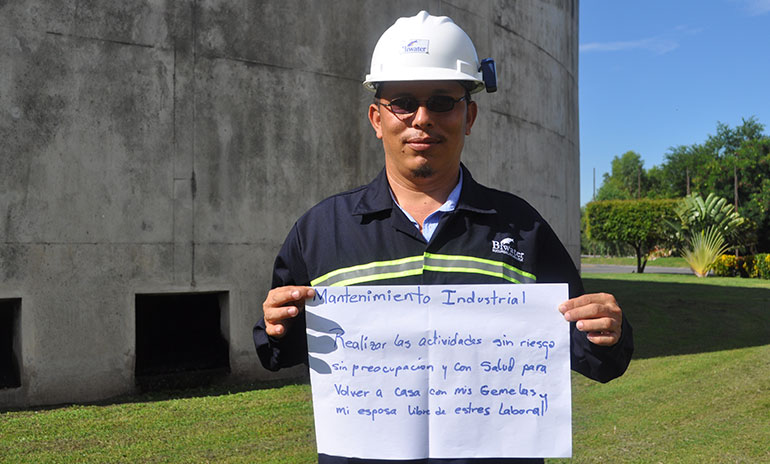 Henry Espinoza, Maintenance Manager, Nicaragua: To carry out activities without risk, with no worries and with the health to return home to my twins and my wife free of work stress (translation from Spanish)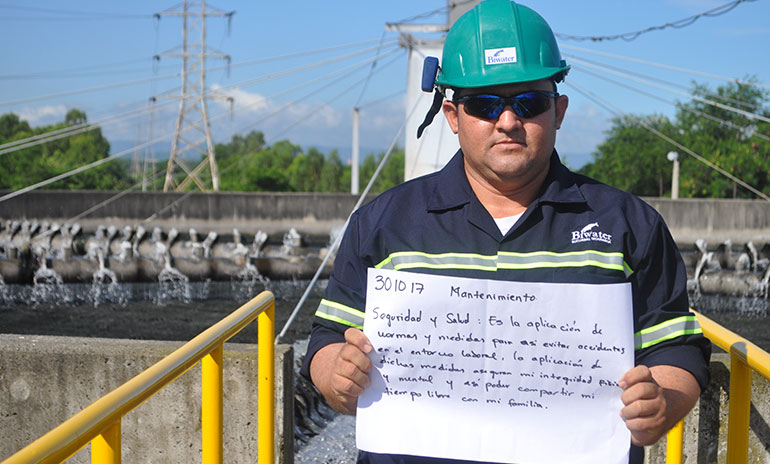 Jahaziel Espinal, Mechanical Maintenance Manager, Nicaragua: It is the application of rules and measures to avoid accidents in the workplace. The application of these measures ensures my mental and physical integrity, allowing me to share my free time with my family (translation from Spanish)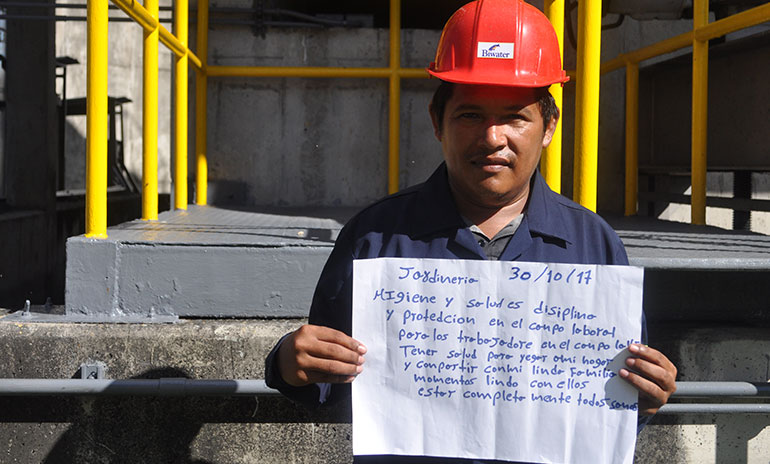 Eli Nuñez, Gardener, Nicaragua: Safety and hygiene is a discipline to protect employees in the workplace. To be safe and healthy and return home to share special moments with my beautiful family (translation from Spanish)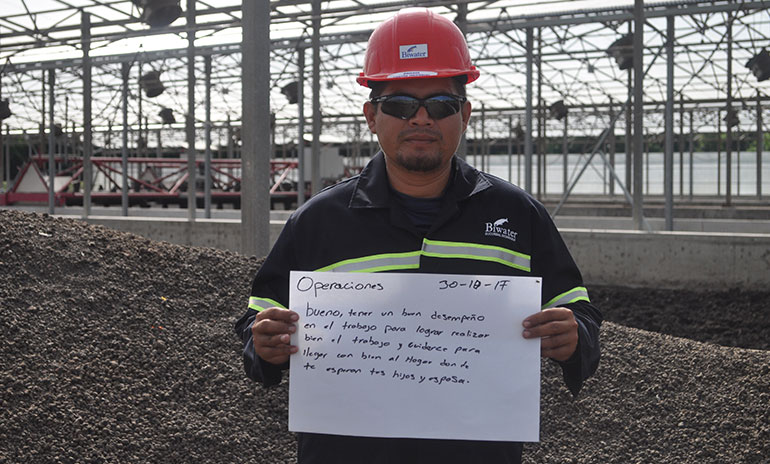 Arlin Castro, Operations Supervisor, Nicaragua: Well, to have a good work and take care oneself so you can return home safely, where your wife and children are waiting for you (translation from Spanish)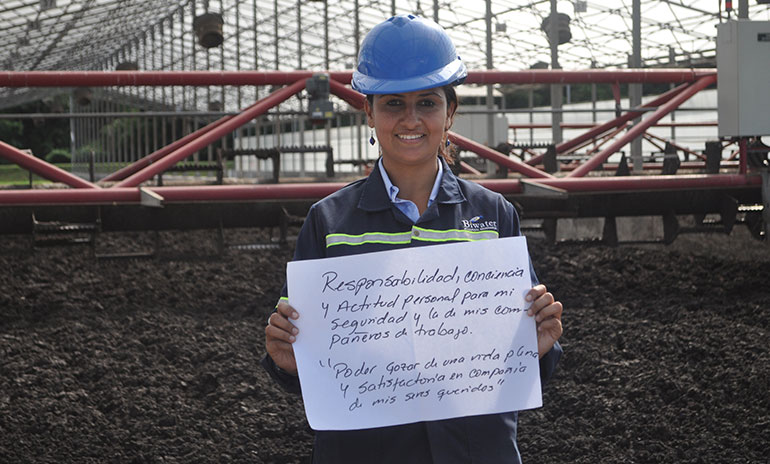 Keyla Martinez, Industrial Health and Safety Supervisor, Nicaragua: Responsibility, conscience and a personal attitude for my safety and the safety of my colleagues. To be able to enjoy a full and satisfying life in the company of my loved ones (translation from Spanish)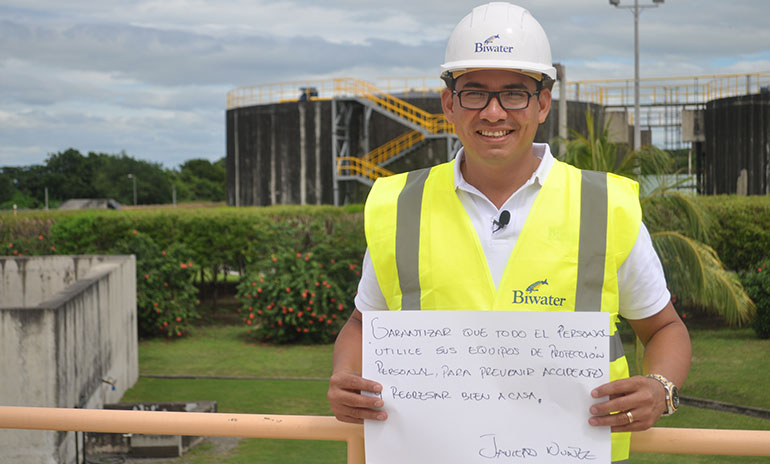 Javier Nuñez, General Manager, Nicaragua: Guarantee that all employees use their personal protective equipment, to prevent accidents and to return home safely (translation from Spanish)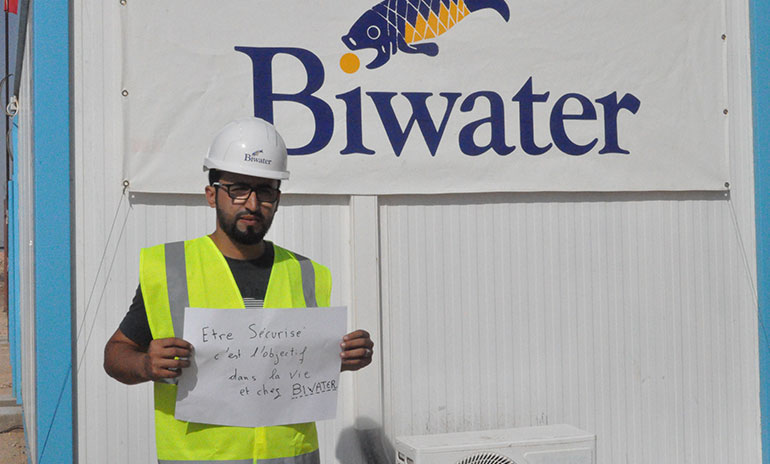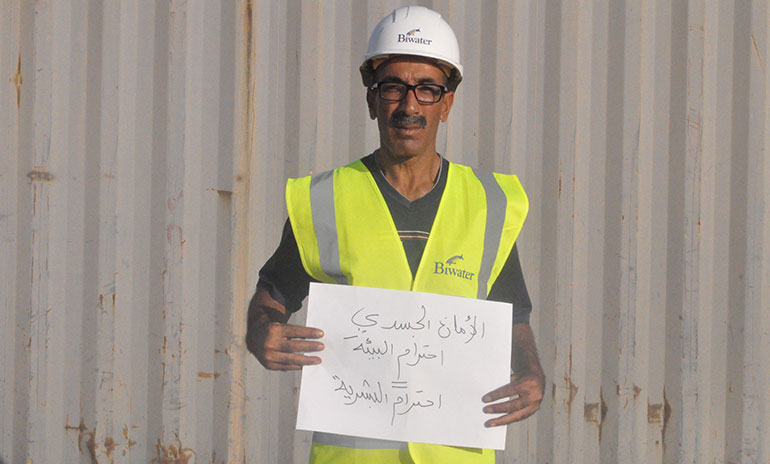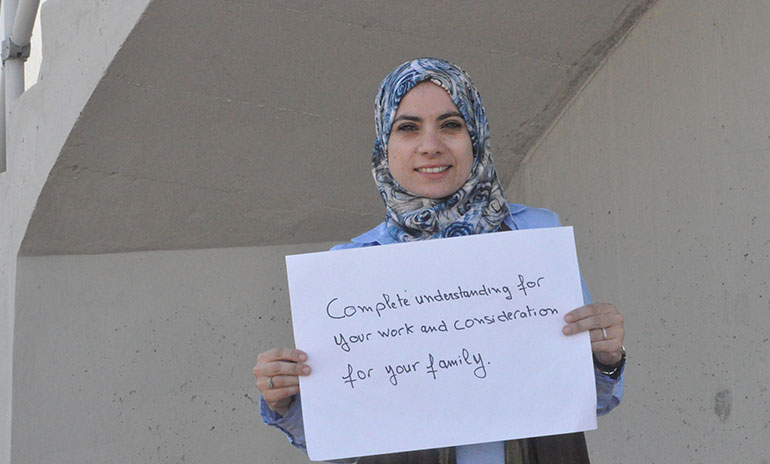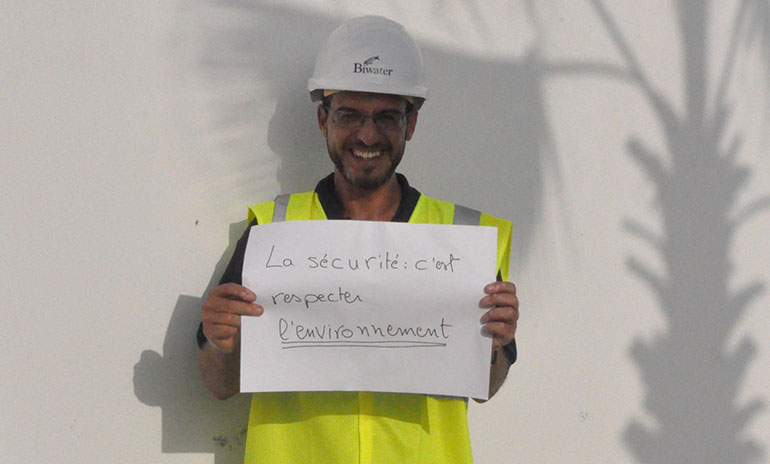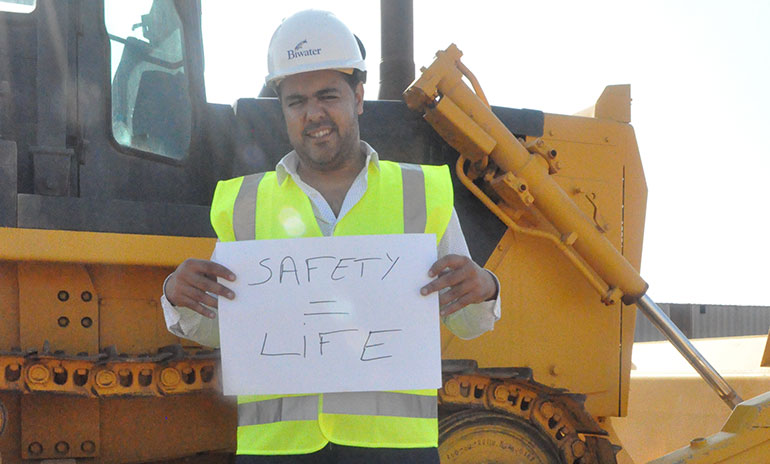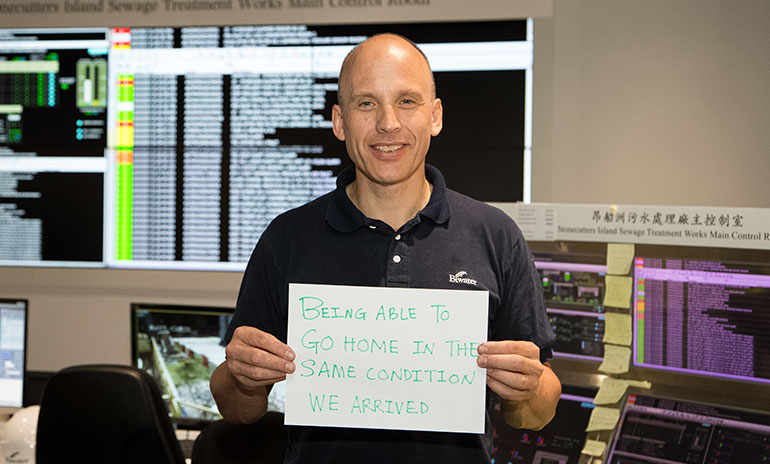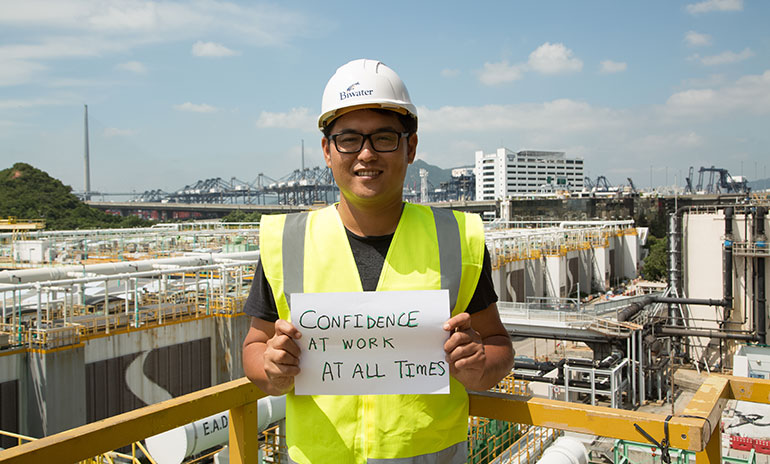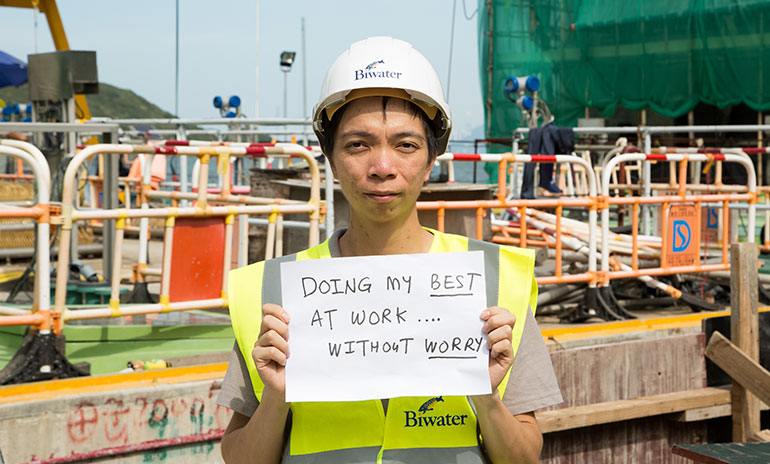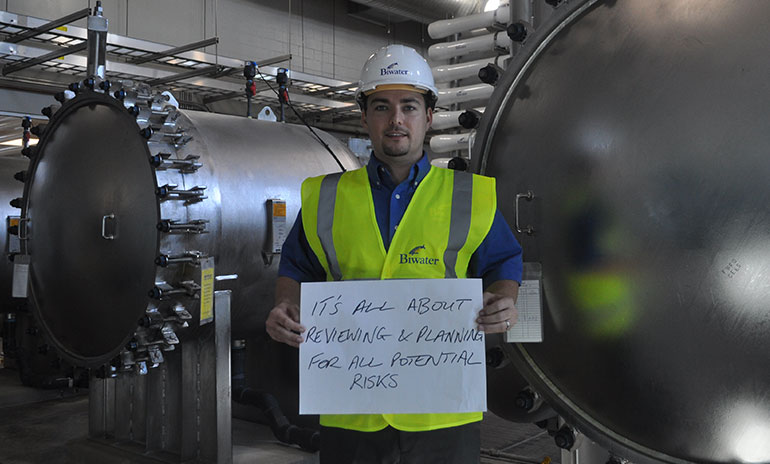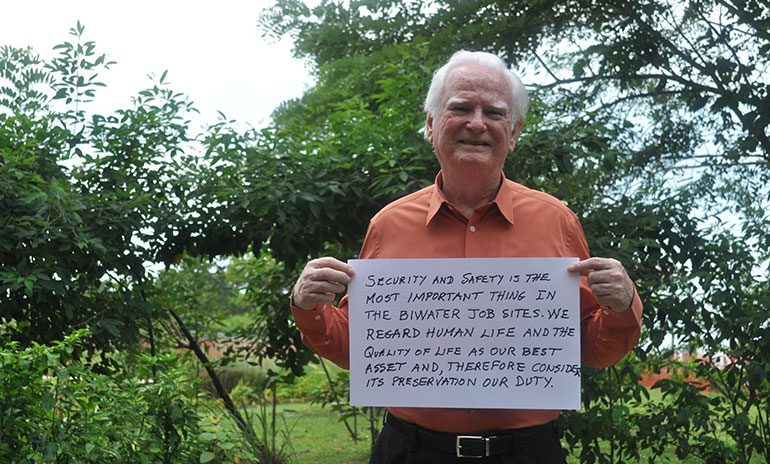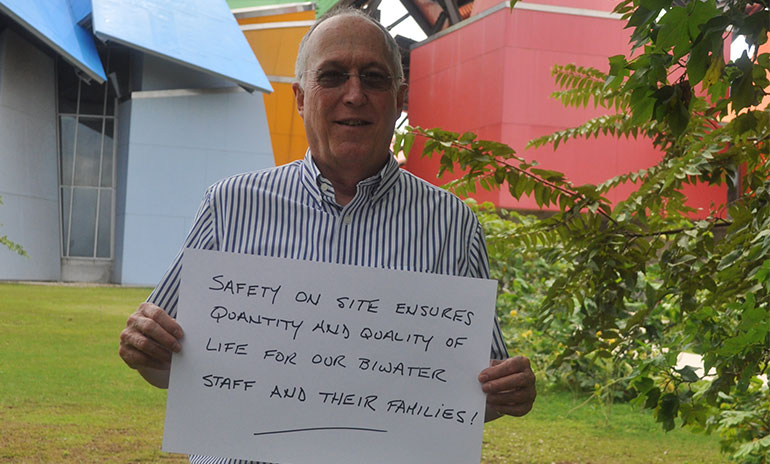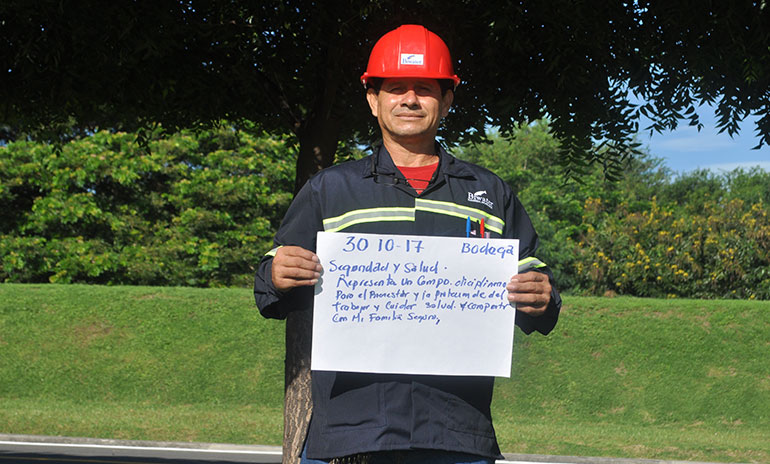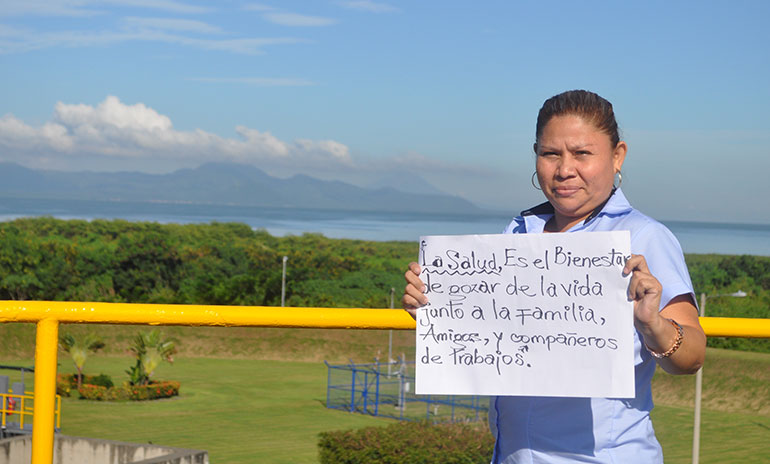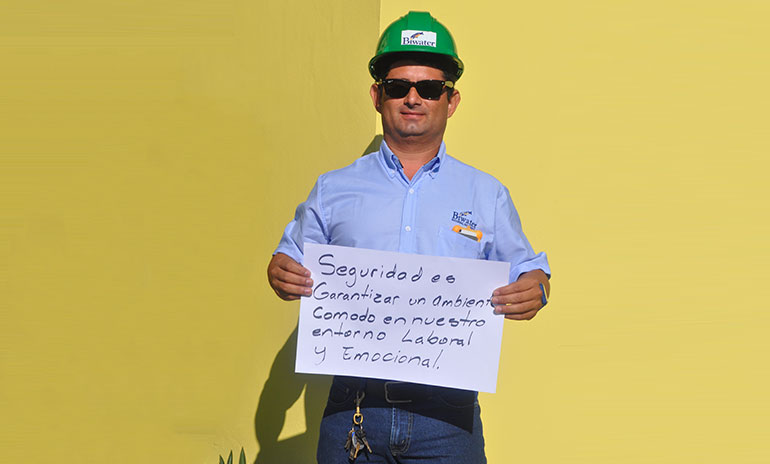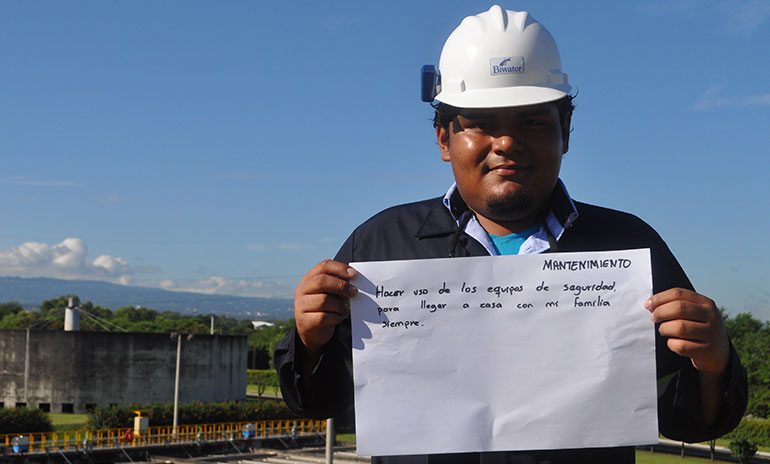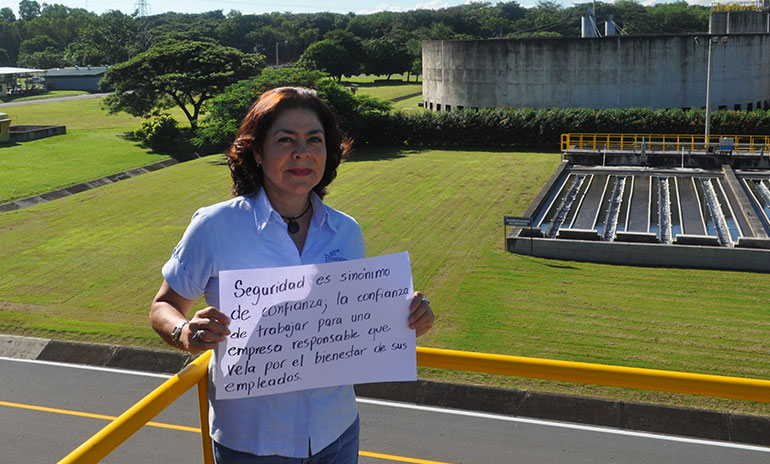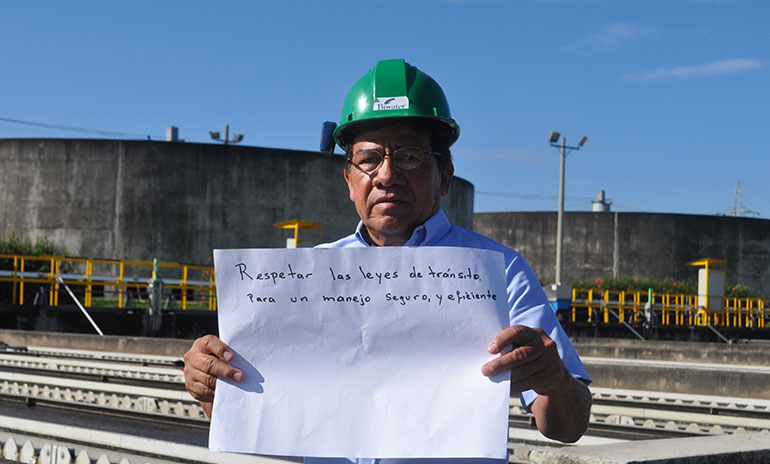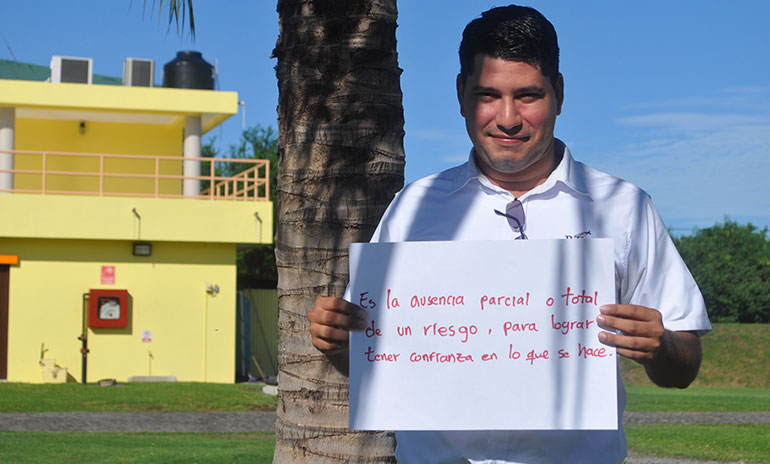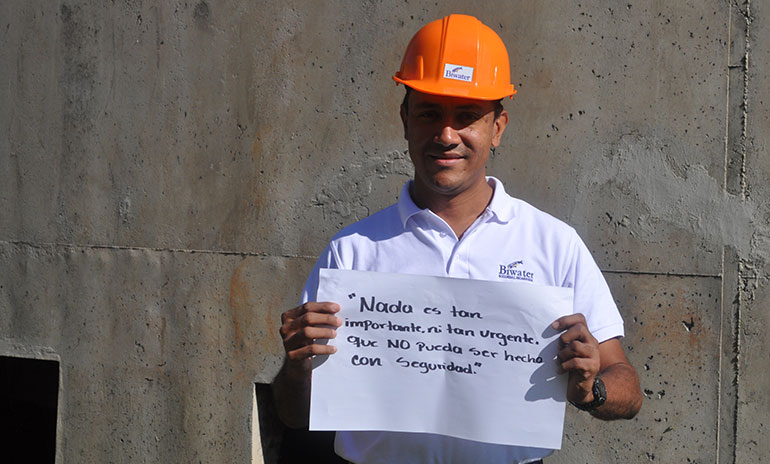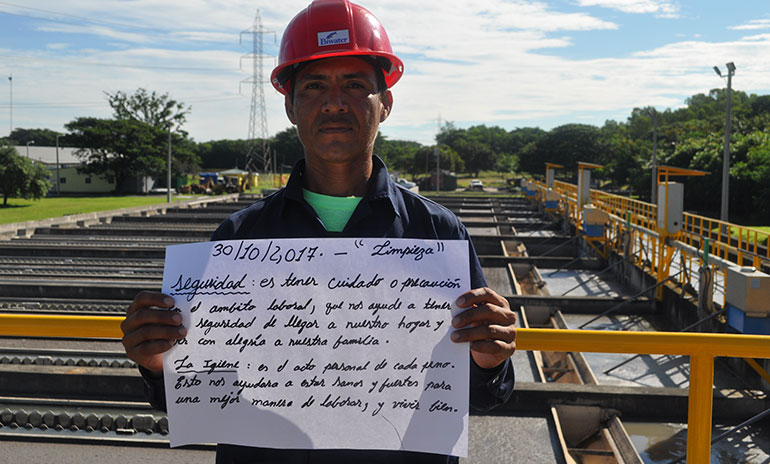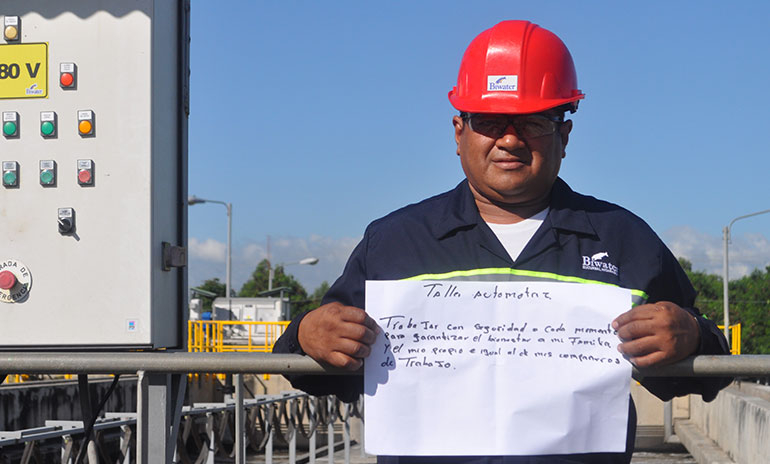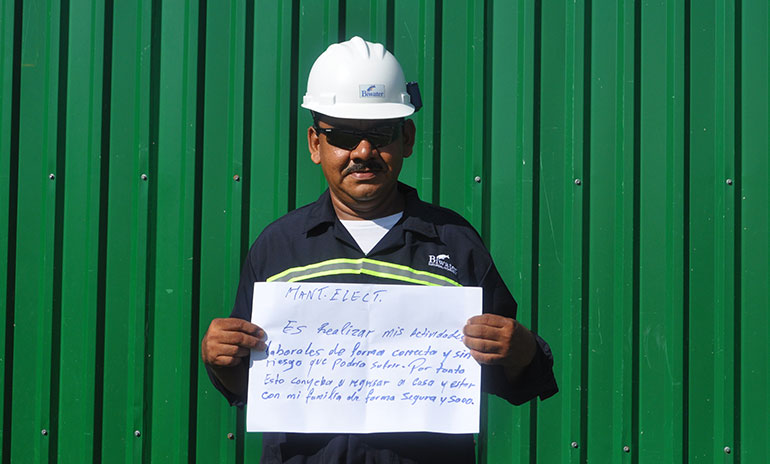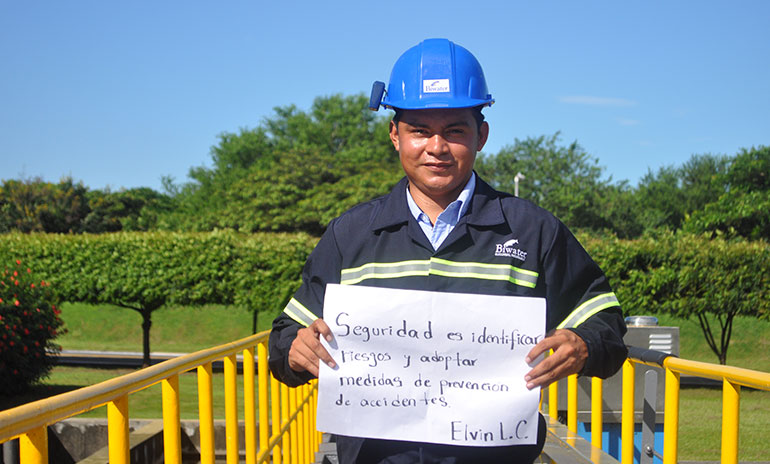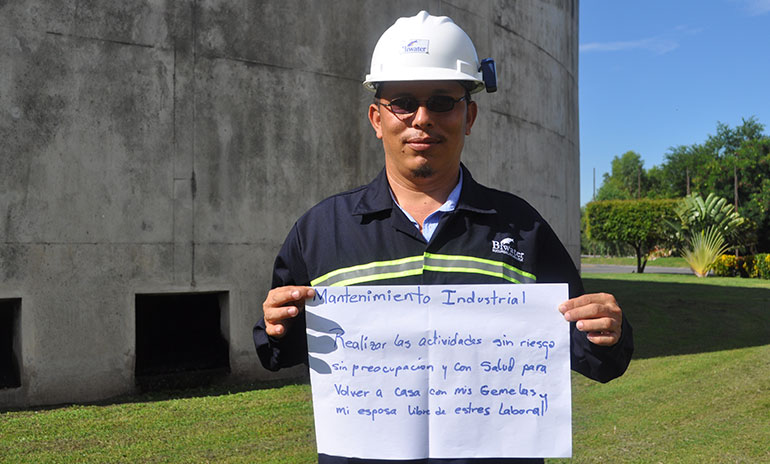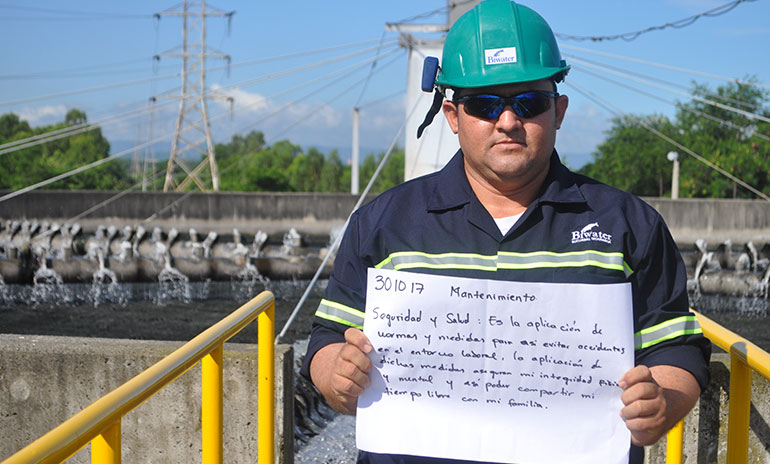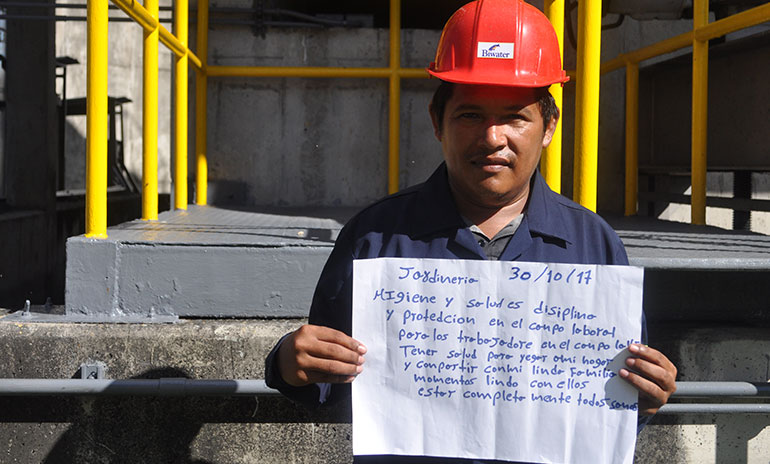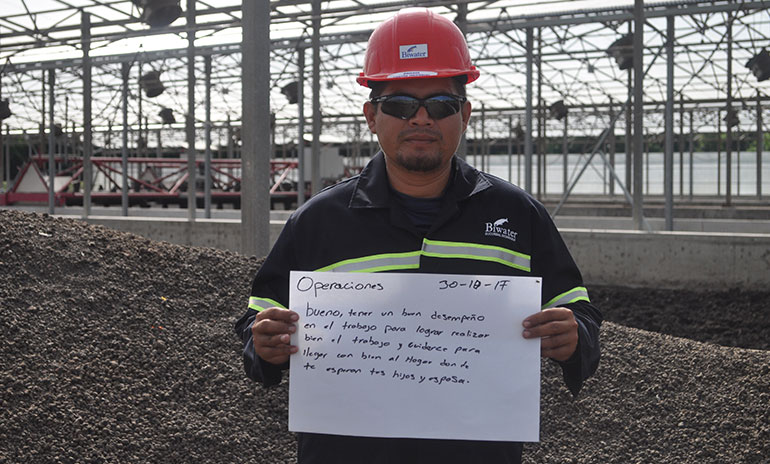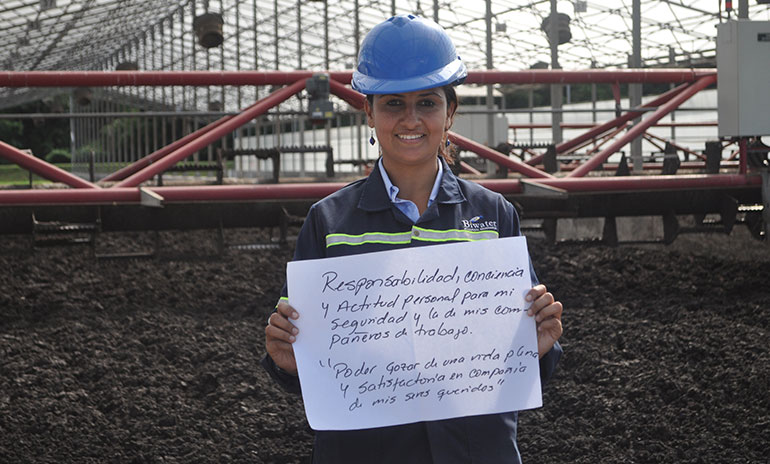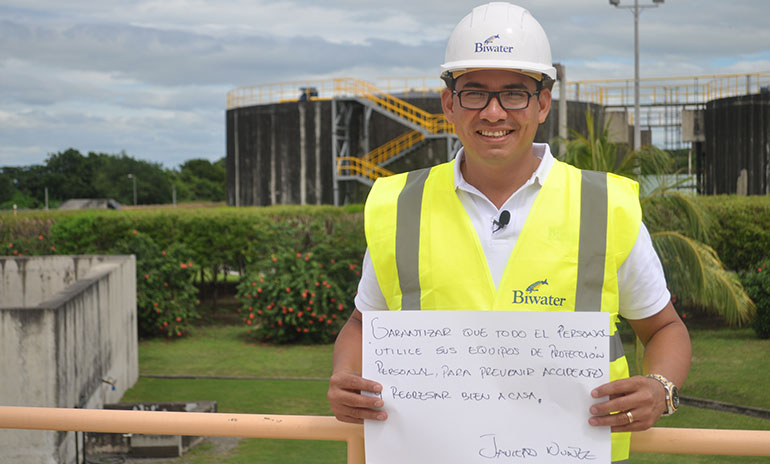 Sign-up to receive Biwater updates and insights via email: