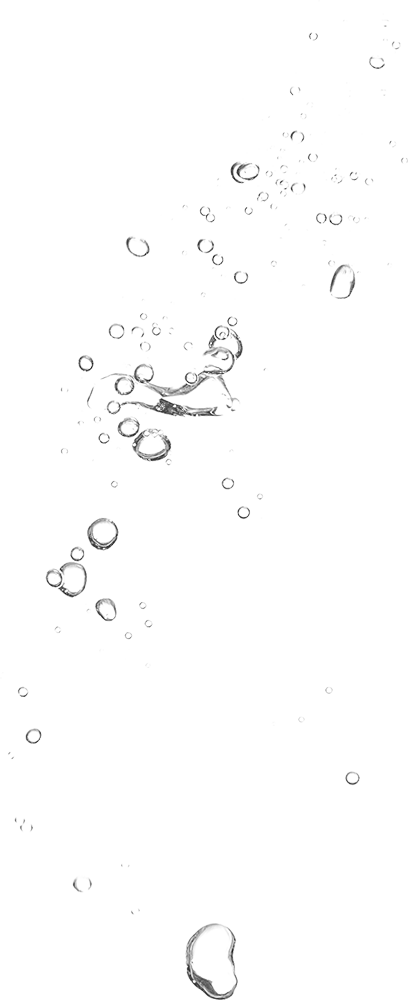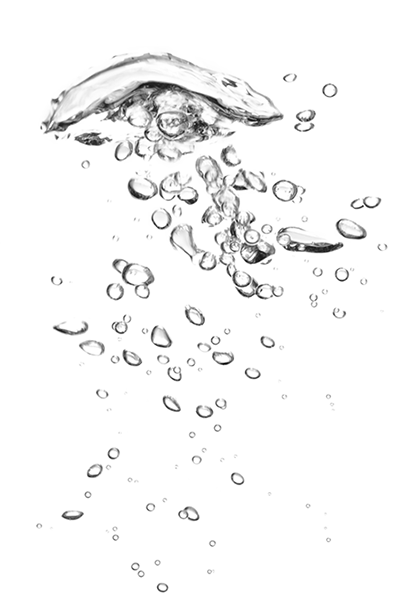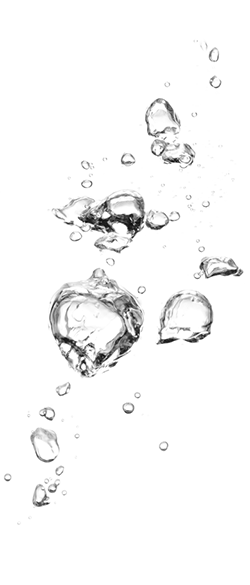 California, USA – 12 July 2019: Biwater Inc. has successfully completed the shipment of its three 2.25 million gallon per day (MGD) reverse osmosis trains to support the Water Treatment Plant Replacement Project for the Cherry Point Marine Corps Air Station in North Carolina, USA.
The new 6.75 MGD (25.5 MLD) reverse osmosis system will replace an older conventional water treatment system with Biwater's advanced membrane technology to treat the brackish groundwater.
The source water to the plant is groundwater from a well field. The desalination reverse osmosis (RO) system will be followed by post treatment PTA degasification with chemical conditioning. A portion of the well water will bypass the membrane desalination process. The bypass line water will be treated using oxidation and conventional media filtration, prior to blending with RO permeate water.
The custom RO trains and accompanying equipment for this project were designed and assembled in Biwater Inc's factory in California, tested and then shipped semi-assembled to the site, which aided the overall speed of delivery and installation.
"Biwater Inc's team of engineers have worked seamlessly to develop the advanced reverse osmosis system for this project, with design and execution being delivered to the highest standard. It has been a pleasure to oversee this project, which will improve drinking water capacity and quality for the Cherry Point Marine Corps Air Station," said Jorg Menningmann, President of Biwater's Membrane Treatment and Desalination Sector, Biwater Inc.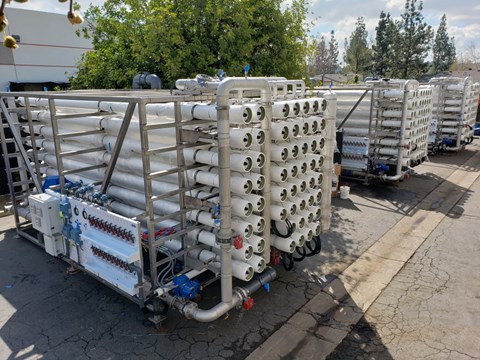 Caption: Biwater Inc's. reverse osmosis trains ready to ship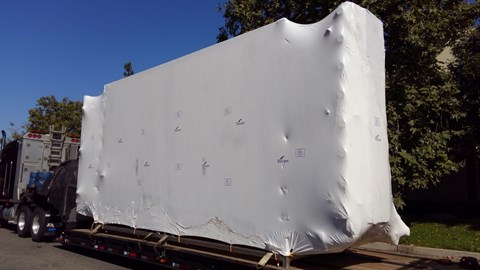 Caption: Shipment of Biwater Inc's. reverse osmosis trains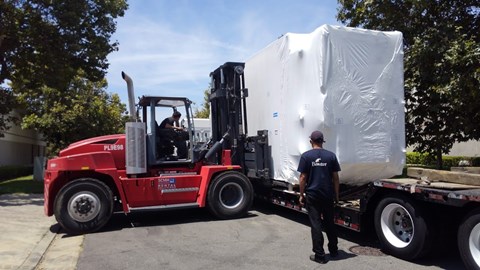 Caption: Shipment of Biwater Inc's. reverse osmosis trains
Back to Newsroom
Sign-up to receive Biwater updates and insights via email: