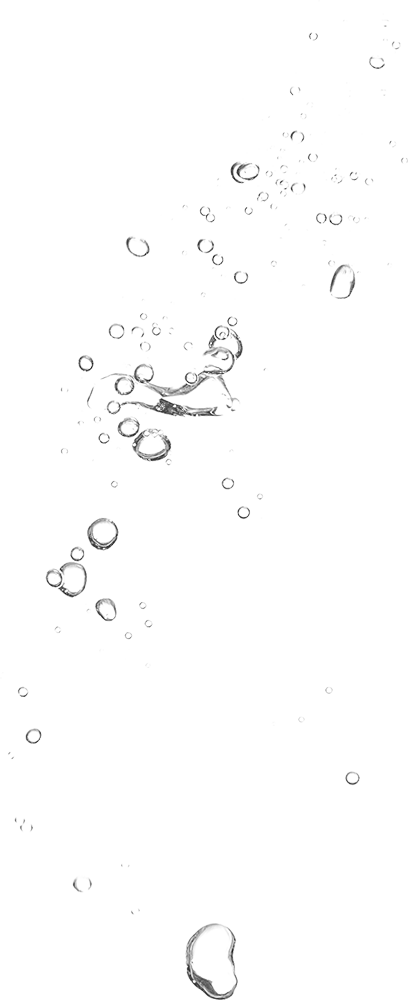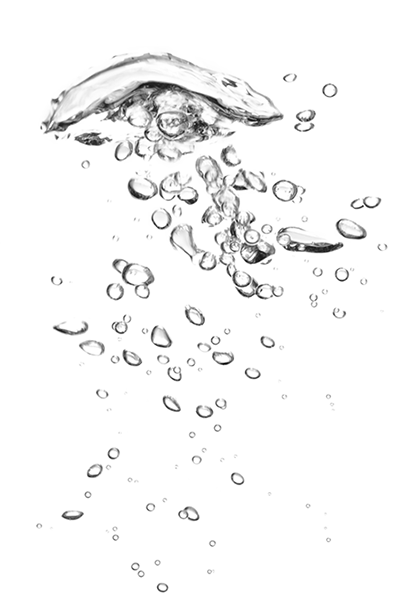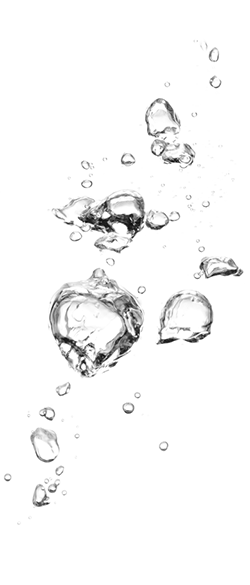 Biwater Membrane Treatment, Desalination and Water Reuse
Biwater is a world leader in providing customised membrane treatment for desalination and water reuse.
Our in-house applications, engineering and systems design expertise provides safe, efficient and reliable systems that today's water managers demand. Biwater is unique amongst major membrane treatment plant builders as we combine our vast knowledge of water and sewage treatment. Biwater is then able to propose the plant to best meet your needs.
Biwater service engineers are available for technical support to ensure that your system is always operating and producing water as designed and built.
To find out more about Biwater's membrane treatment, desalination and water reuse solutions download the Membrane Treatment brochure.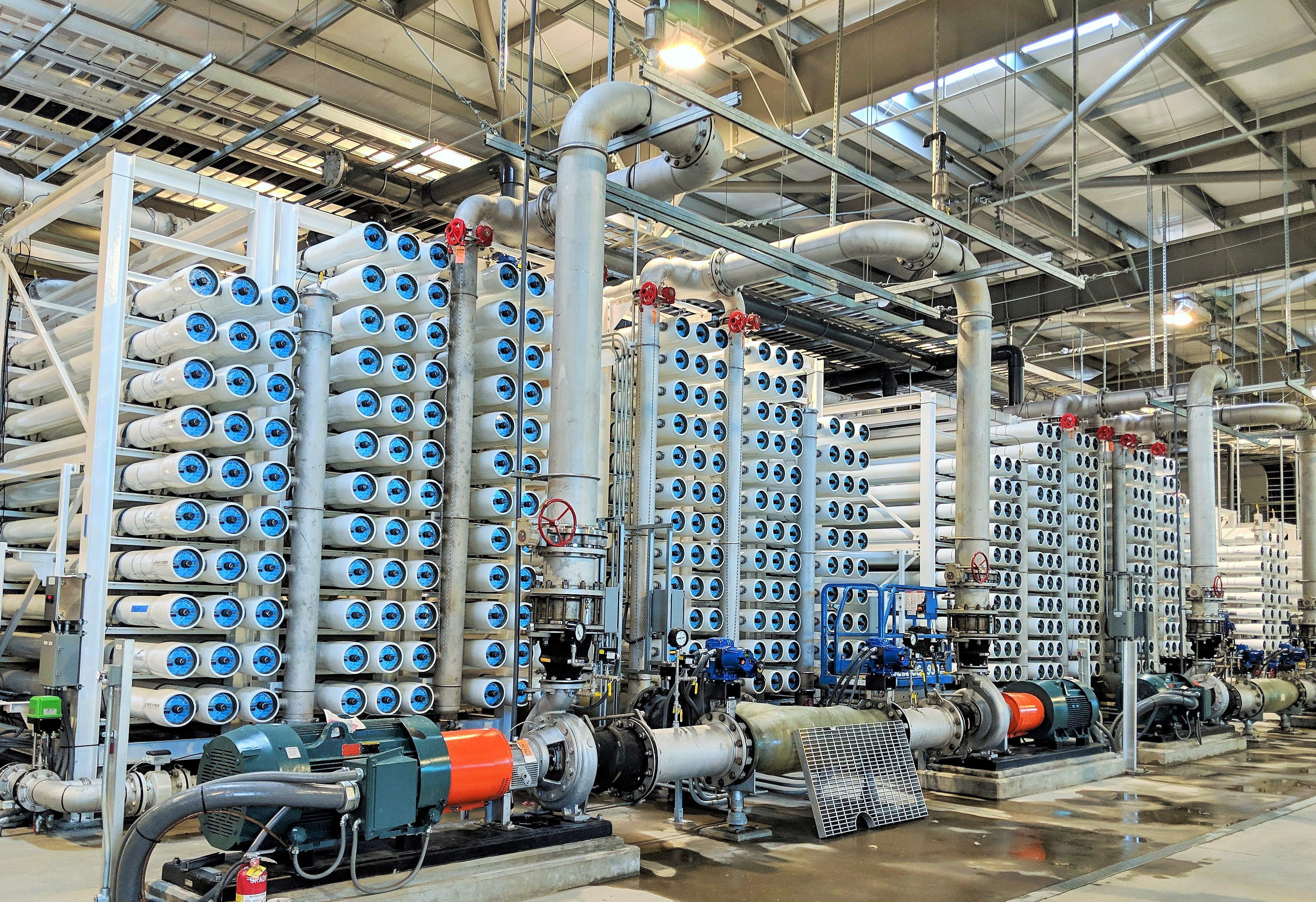 Groundwater Reliability Improvement Project (GRIP) Pico Rivera, Southern California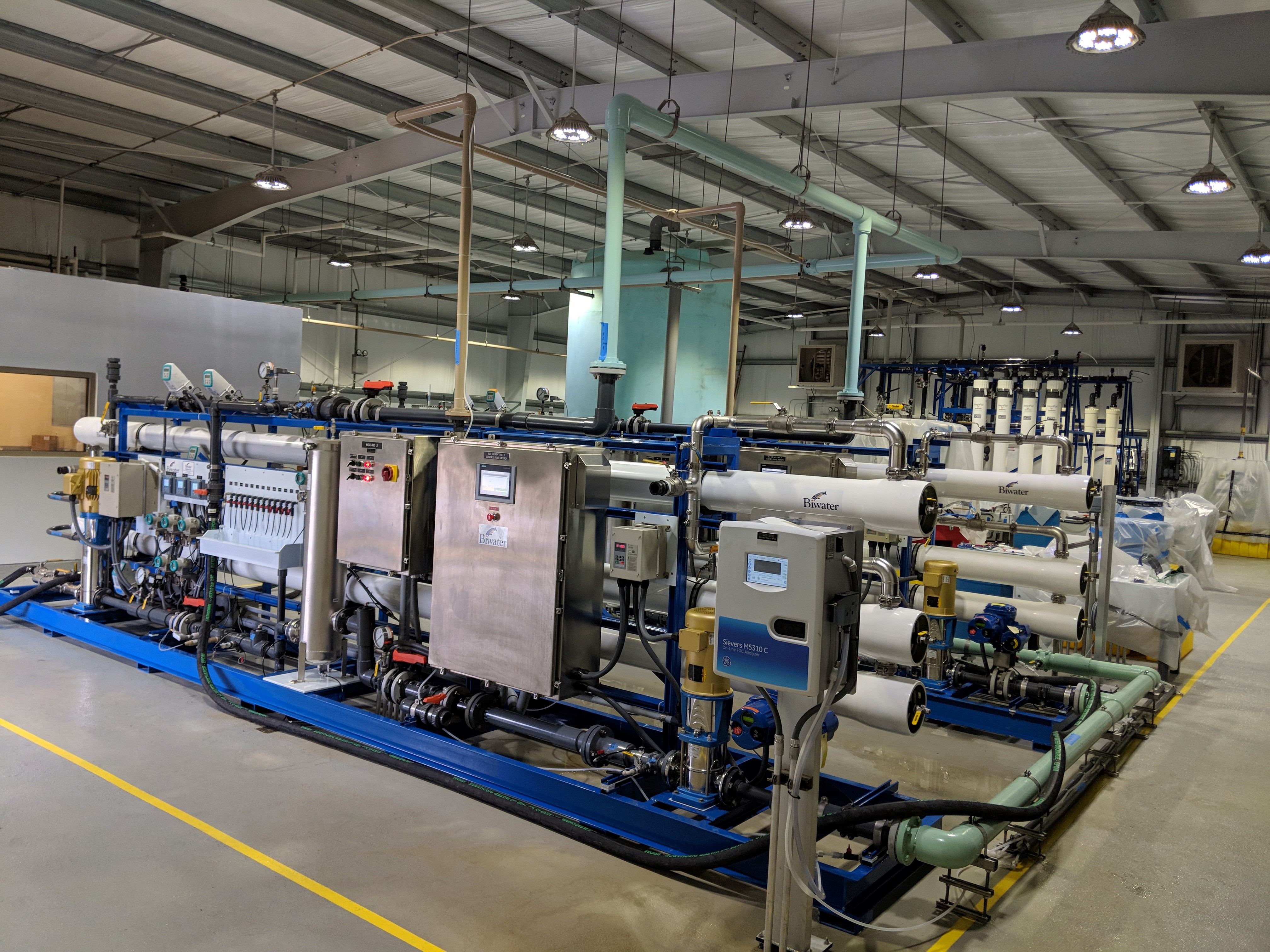 Direct Potable Reuse Demonstration Facility in Daytona Beach, Florida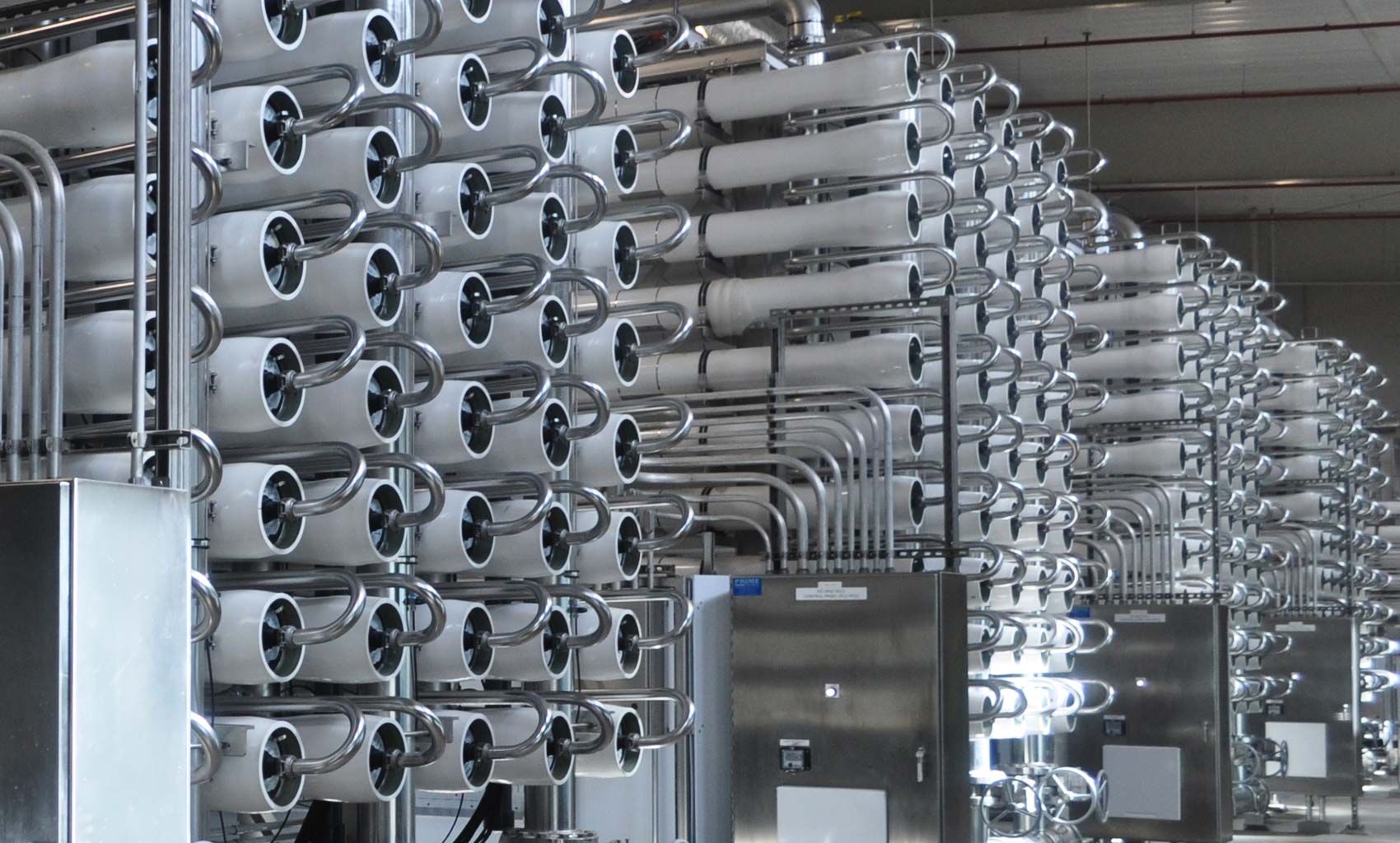 H2Oaks Centre BWRO plant in San Antonio, Texas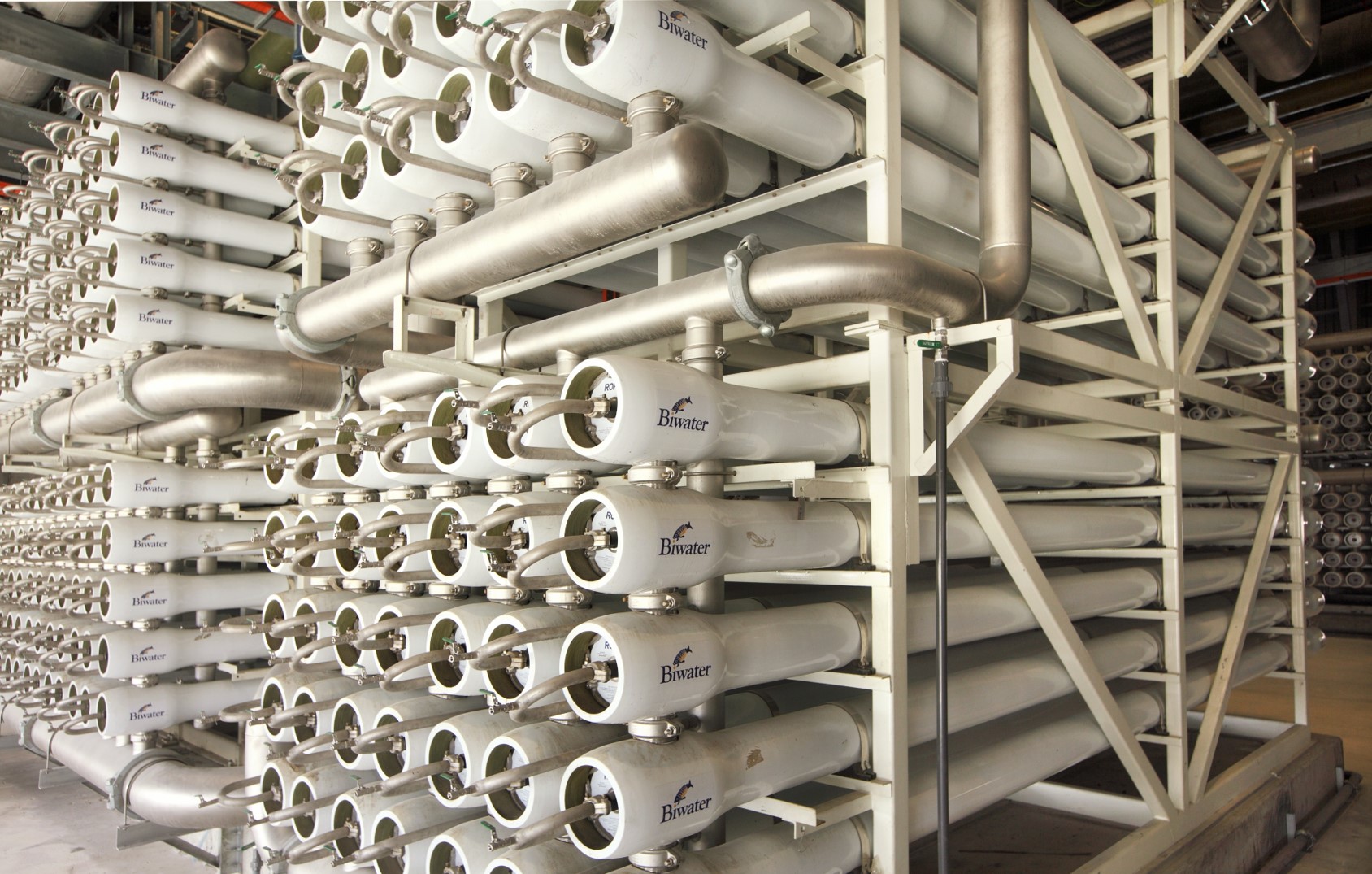 Reverse osmosis trains, Changi NEWater Plant, Singapore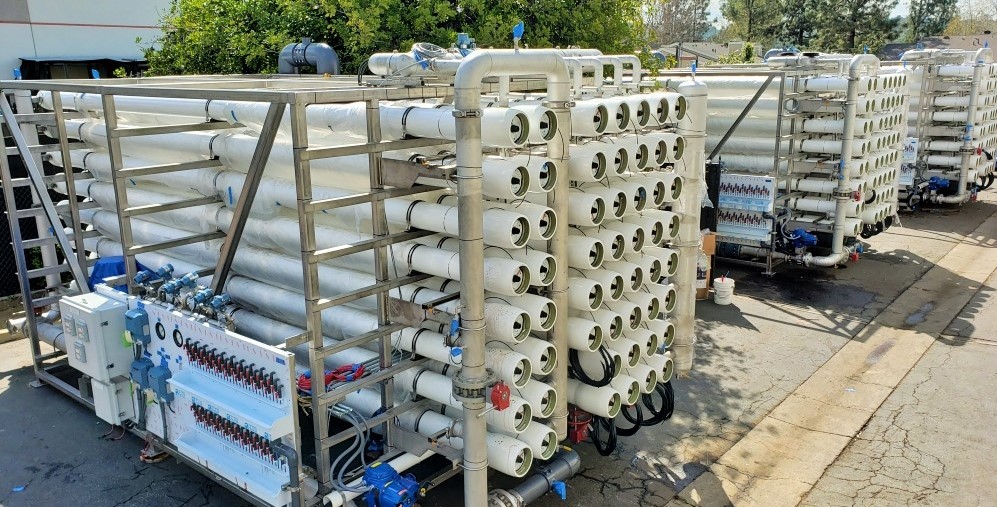 Delivery of reverse osmosis system to Marine Corps Air Station Cherry Point, United States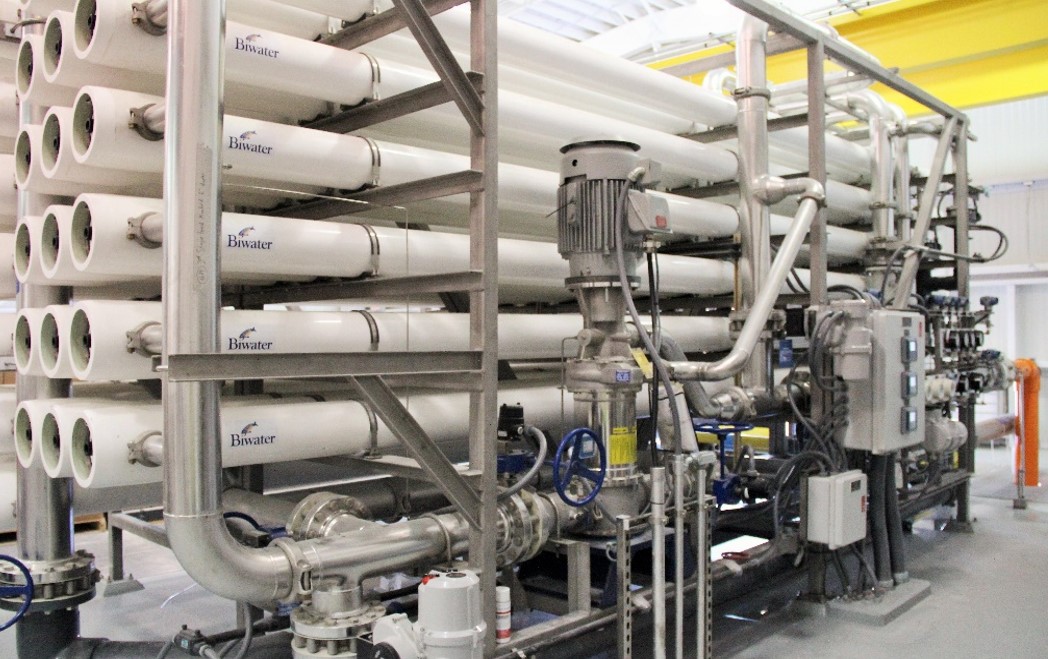 Reverse osmosis system for Springtree Water Treatment Plant, Sunrise, Florida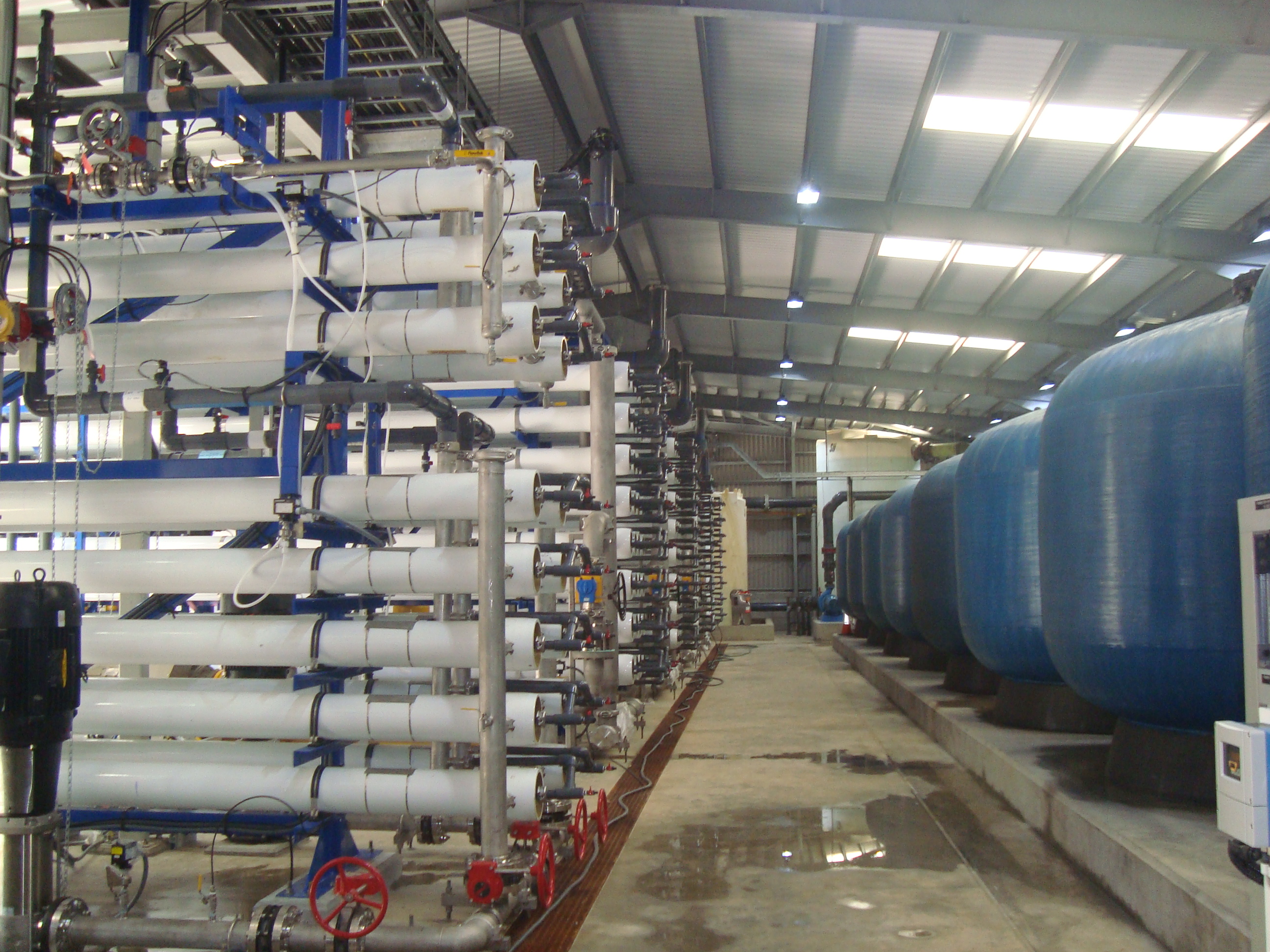 Reverse osmosis hall, Paraquita Bay, Virgin Islands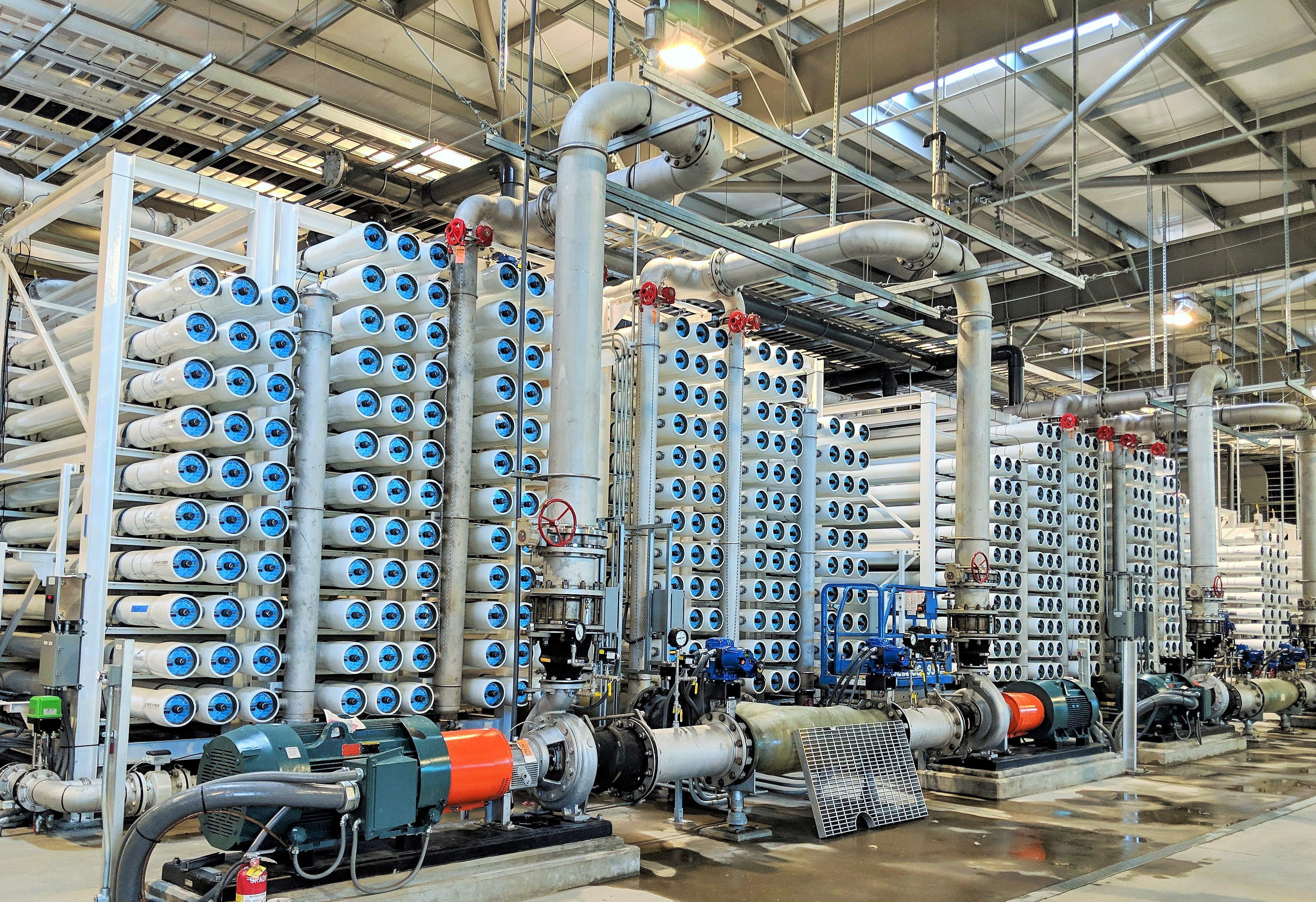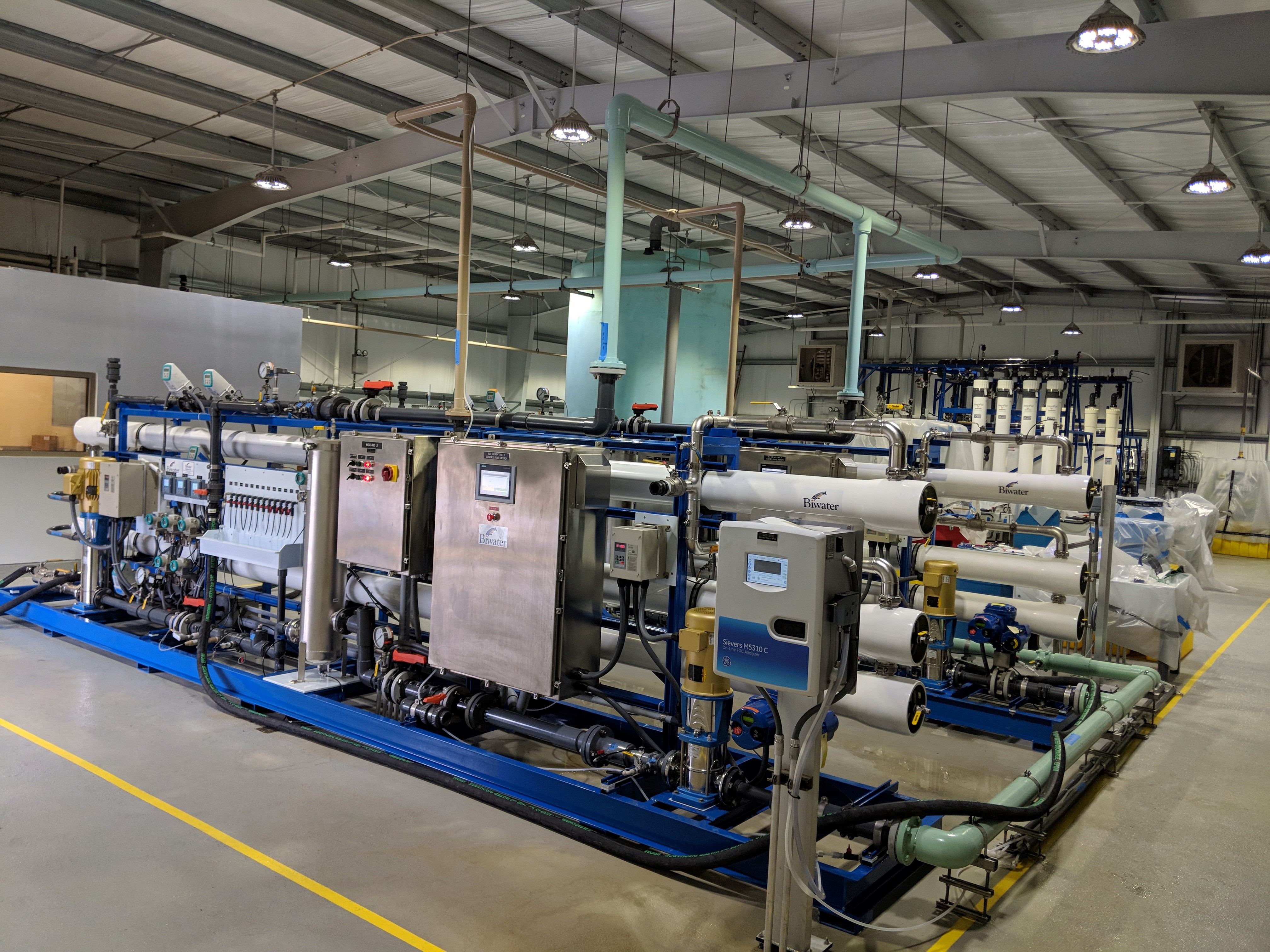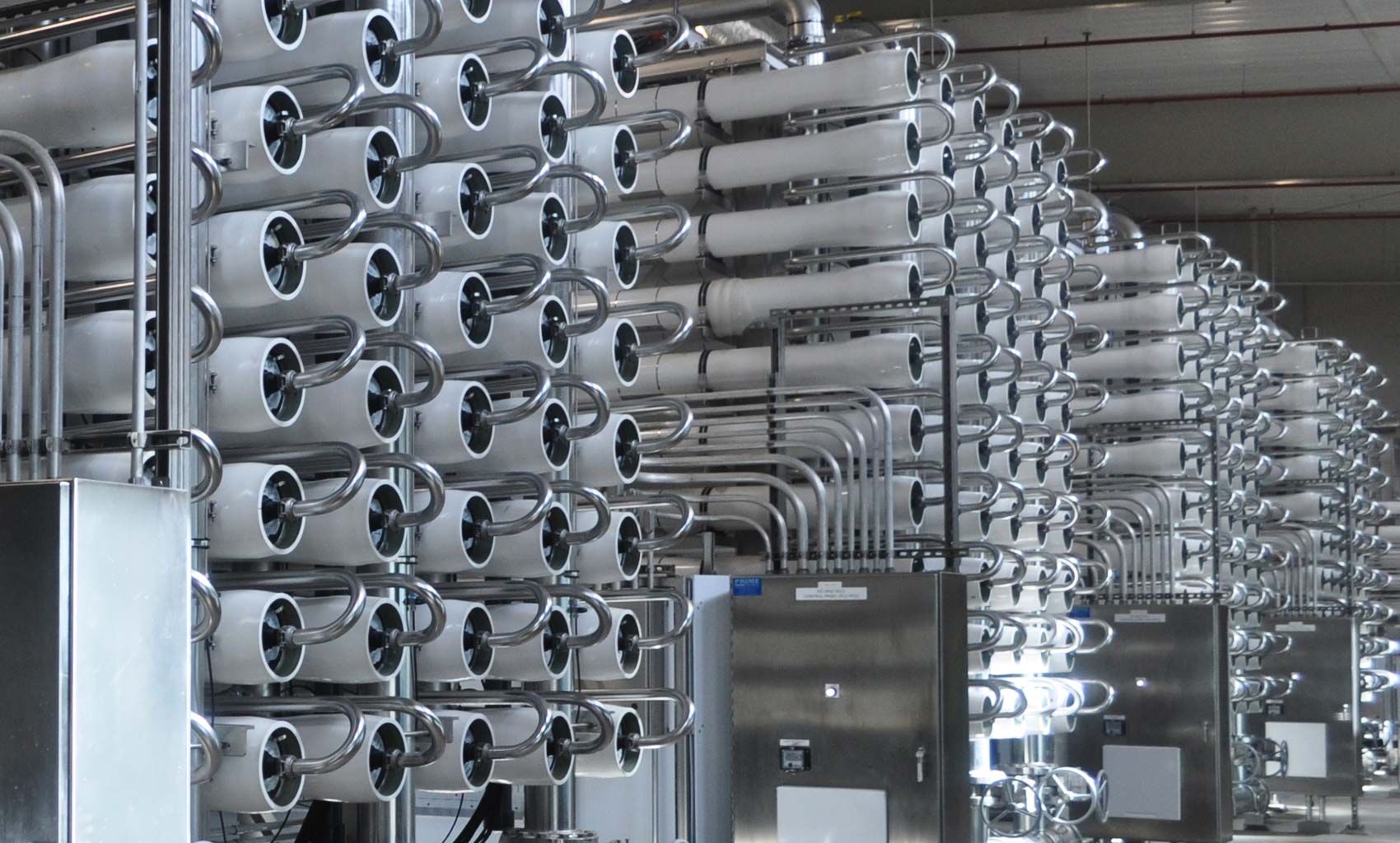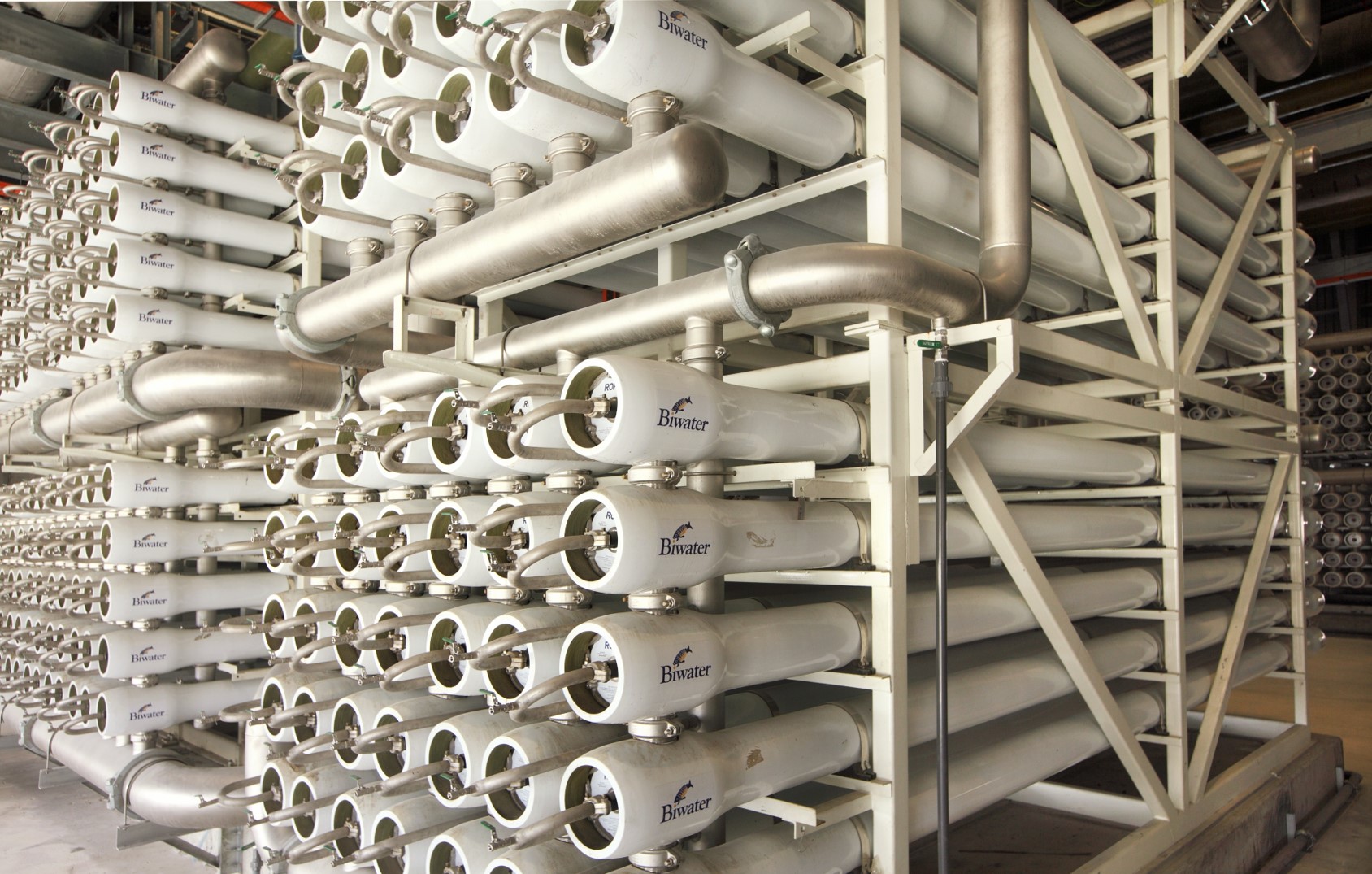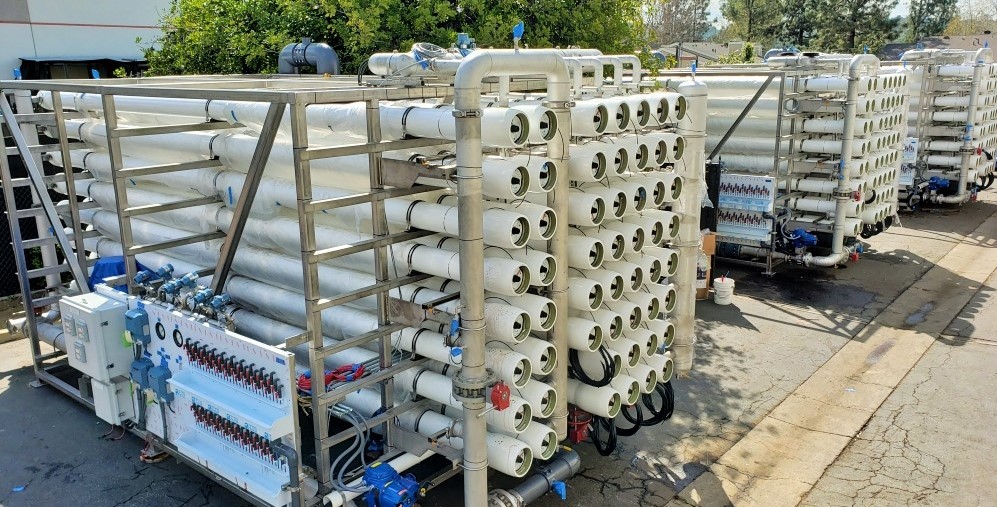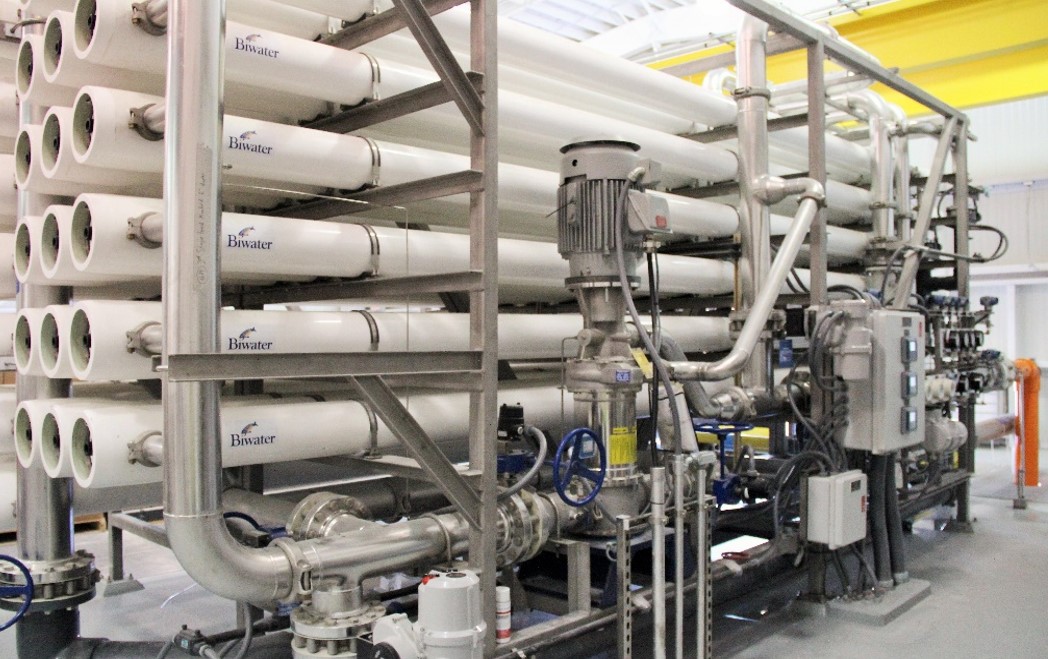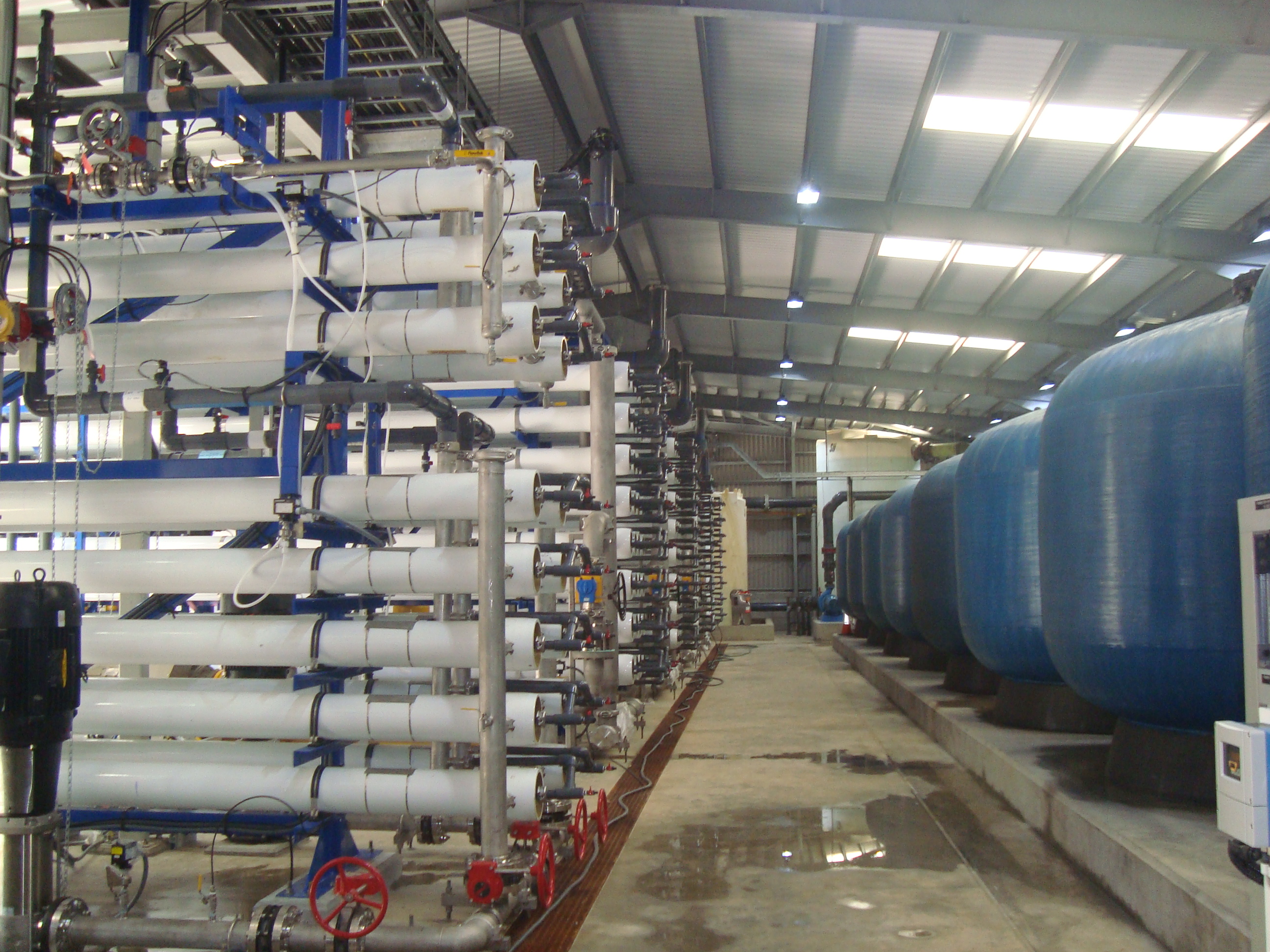 Advantages of Membrane Processes:
Reliable and simple operation with minimum maintenance requirements
Proven design
Robust and efficient process
Modular design for overseas transportation
Rapid installation
Small footprint
A range of units suitable for varying requirements
Exceeds conventional filtration process performance as the treatment process creates a physical barrier between the contaminants in the feed water and the treated water
Systems are suitable for small facilities including residential neighborhoods, discretely blended into the surrounding area
Versatile for a wide variety of applications including:

Filtration
Softening
Disinfection
Organics removal
Desalination
Desalination by Reverse Osmosis
Desalination is the removal of salts and ionic species from water. Biwater has been building reverse osmosis systems since the late 70's, installing one plant 59 MLD (15.6 MGD) in Saudi Arabia in 1978 which represented 10% of the world's reverse osmosis capacity. Since then, Biwater have continued to build many reverse osmosis plants around the World.
Our custom Reverse Osmosis systems are designed specifically for the application and will comply with any client specifications or Biwater's recommended specification.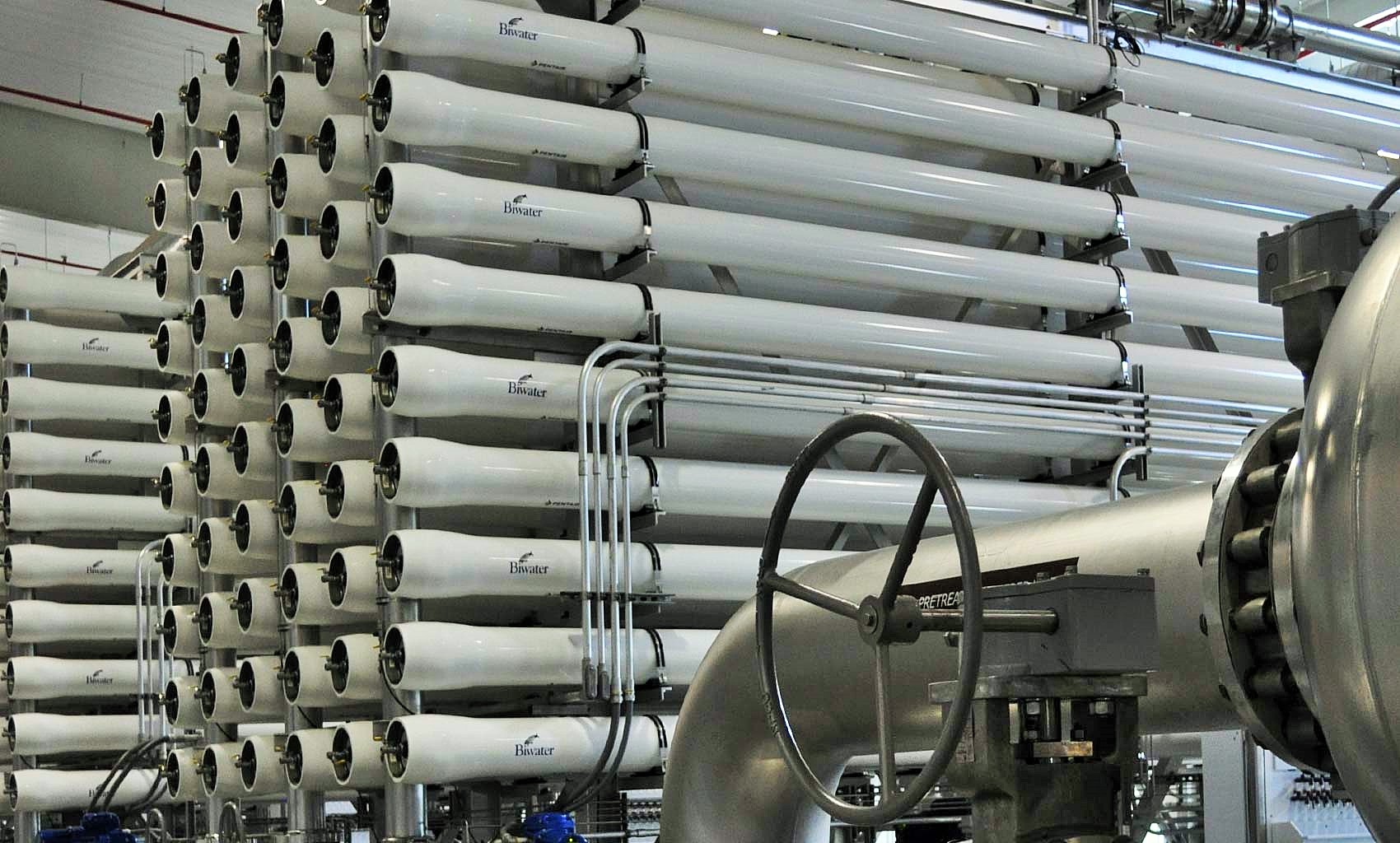 Water Reuse – Advanced Water Purification
Advanced water purification systems, incorporating membrane treatment technologies, are increasingly being used to develop new indirect and direct potable reuse plants that can treat and reuse wastewater for potable consumption.
Biwater has supplied membrane systems to some of the World's leading advanced water purification facilities from Changi NEWater, Singapore to Orange County, California.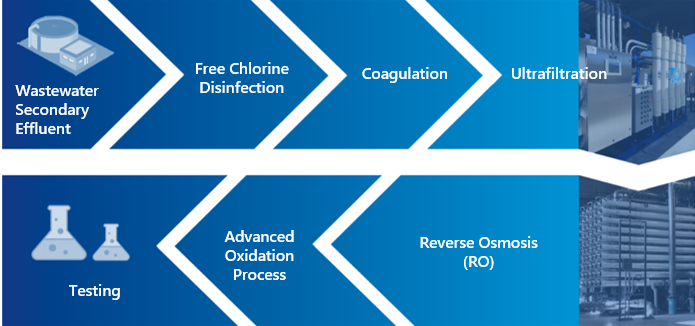 A typical advanced water purification process
Microfiltration and Ultrafiltration
MF and UF are pressure driven membrane processes that are used to remove solids from water. Ultrafiltration membranes are slightly "tighter" with a pore size in the range of 0.001 to 0.1 micron whereas MF membranes have a pore size range of 0.1 to 1 micron.
Consequently, both types of membranes are capable of removing bacteria and cryptosporidium oocysts with ultrafiltration membranes having the additional capability of removing virus. UF and MF is also used as a pretreatment stage before reverse osmosis plants. Biwater has experience with both pressurised and immersed MF/UF systems.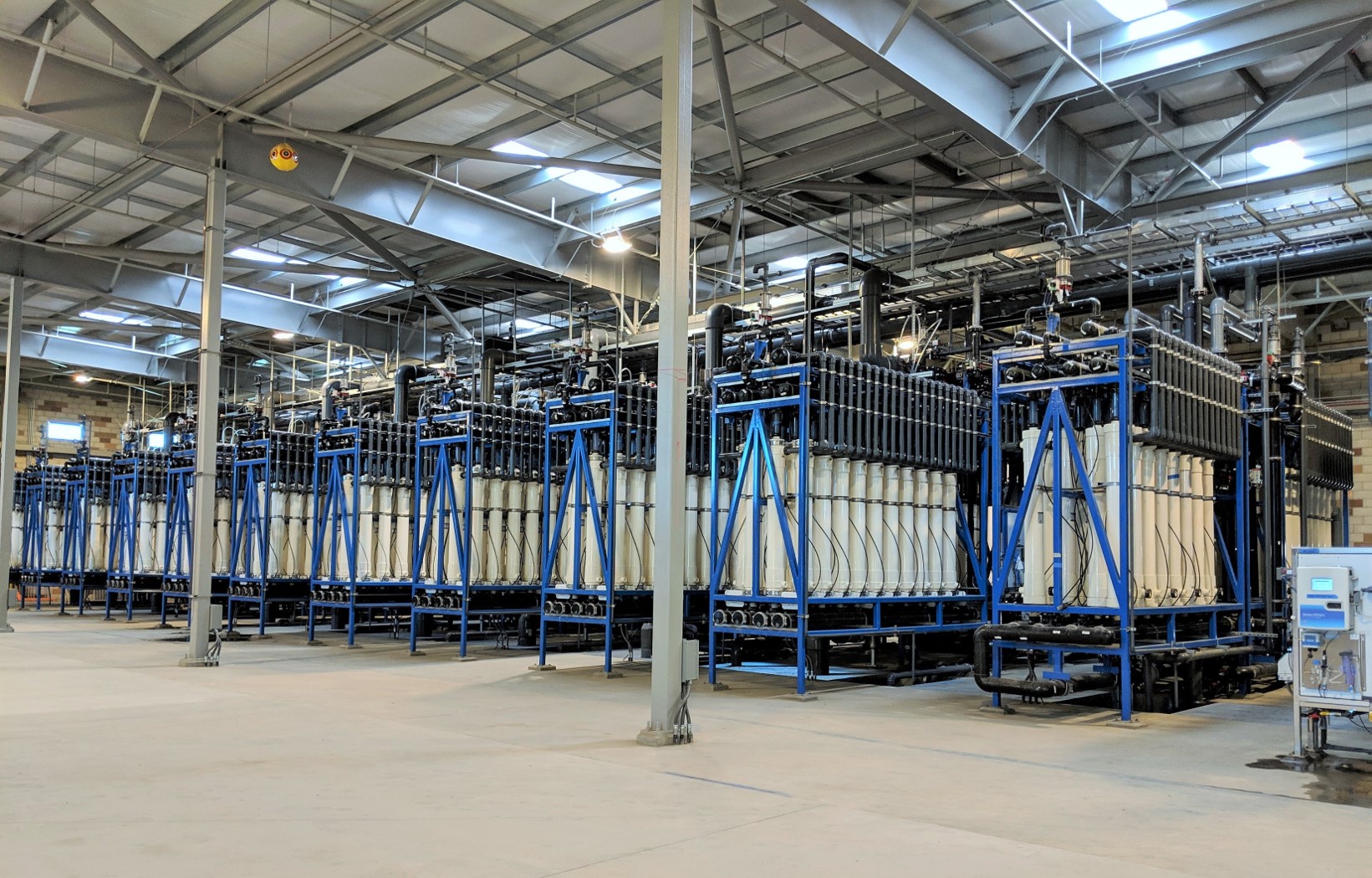 Groundwater Reliability Improvement Project (GRIP) Pico Rivera, Southern California
To find out more about some of Biwater's desalination and membrane treatment projects, click here for our projects overview.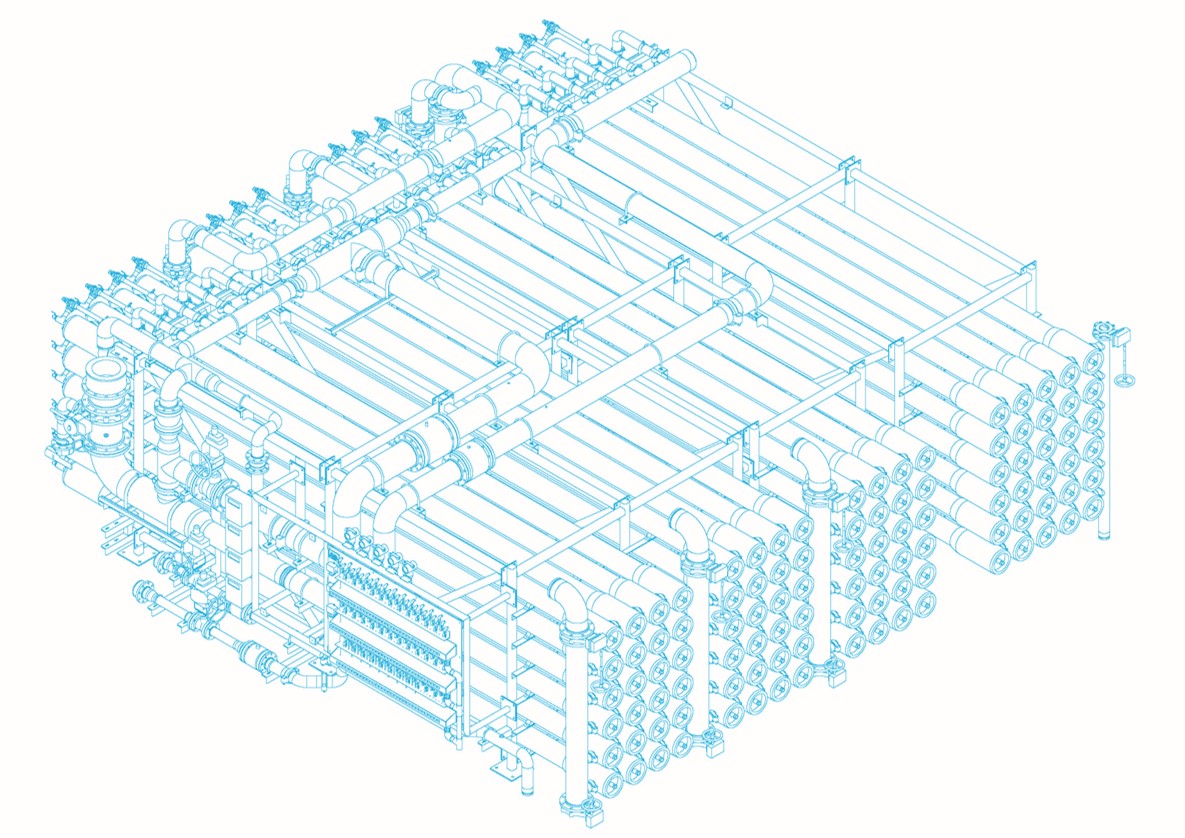 Sign-up to receive Biwater updates and insights via email: